Adena Health has issue the following security alert and encourages caregivers, patients, and visitors to take extreme caution.
The following individuals are responsible for the social media attacks, posts, threats, misinformation, and malicious behavior against Adena on the "Blimp Arms" Facebook platform.
Jonathan Pippin: a convicted felon who has been the subject of a previous Adena security alert.
Click here for photos and background on Jonathan Pippin.
Derek Myers: the editor of the Scioto Valley Guardian, brought up on felony wiretapping charges and numerous misdemeanors in various Ohio counties.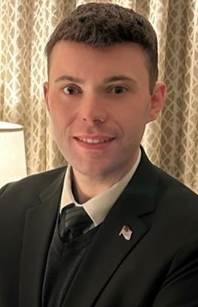 Dr. James Manazer: a former vascular surgeon with Adena Health.
Pippin, Myers, and Manazer are restricted from Adena Health property except for emergency medical treatment. If these malicious actors are seen at any Adena location, please contact security at 740-779-7505:

It is critical to be vigilant regarding any activities originating from these individuals.

Investigations and verification of obtained data are ongoing to identify additional individuals participating in and promoting recent attacks against the organization.

These individuals have been known to act under different identities and names, including:

Aliases: Jonathan Pittman, Jonathan Grey, Jonathan Hoch, Jonathan MP, Jon Hugh, Jo Michael, Paige Winston, Don Tucker, Arnold Robertson, Green Cleaners LLC, Speak Up Chillicothe, DJ Law, J M, SnazzyManazzy
Email Addresses: dvine.wine.16@facebook.com, djlaw04@gmail.com, jm00177673@gmail.com, manazer.0019@mailmenow.com, jonathanmp2014@gmail.com, speakupchillicothe@gmail.com, greencleaningllc893@gmail.com, jpippin231@gmail.com
Cyber criminals' motivation is to gain access to sensitive information, which in this case can cause significant disruption and damage to the lives of our patients, caregivers and communities. These malicious actors will go to great lengths in an attempt to trick our caregivers into giving up credentials, access, confidential information, etc. Some areas to be aware of include:
Suspicious e-mail messages – don't click on links originating from outside the organization unless you are certain they involve Adena business
Suspicious actions taken by others such as using a personally owned USB thumb drives or other storage device on an Adena computer
Suspicious text messages
Suspicious phone calls or voicemails
Suspicious behaviors from people that you may see
A person without a badge who is in a restricted area