Nurse Practitioner Hits Global Marathon Milestone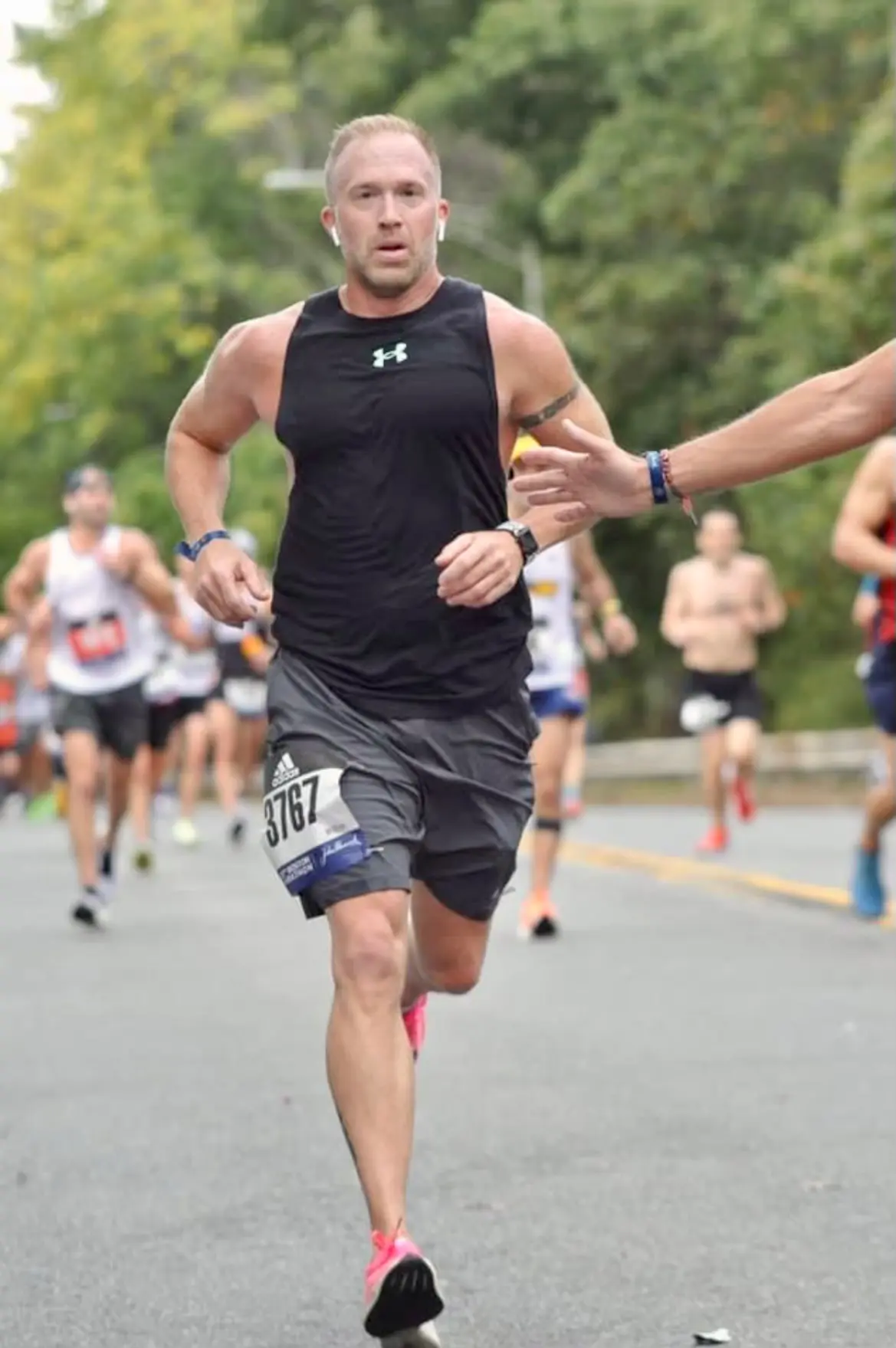 As Jerry Tapp prepares for 4th straight Boston Marathon, he becomes part of elite group
Adena Health's Jerry Tapp has come a long way over the last quarter century of his life – and that's saying something for someone who finds enjoyment in running 26.2-mile race courses around the world.
As the lead nurse practitioner in cardiology and Waverly native prepares to compete in his fourth straight Boston Marathon April 17, he completed a personal quarter-century journey in early March in Tokyo, Japan, reaching a pinnacle only about 10,000 marathon runners have ever reached and landing him a spot in the Guinness Book of World Records.
When he crossed the finish line of the Tokyo Marathon 3 hours, 11 minutes and 30 seconds after taking his first stride, he became part of an elite group of runners from around the world to become a Six Star Finisher for completing all six of the Abbott World Marathon Majors contested in Berlin, Boston, Chicago, London, New York, and Tokyo. The accomplishment also will land him and about 3,000 other runners at the event in the Guinness Book of World Records as the largest number of runners in a single race earning their Six Star designation.
If you had asked Jerry, now 50, when he ran his first marathon in his mid-20s if he would reach such elite company, he likely would have laughed and said no.
"I was completely stupid when I got the urge to try my first marathon," he recalled. "I didn't properly train and got busy with life and work and thought I was in good shape, I played basketball and did other things. The first one I did was in Cleveland and I went in with an arbitrary goal of three and a half hours. I got about halfway through at the hour and 45-minute mark and I crashed and burned and hit the wall hard. I finished in 4 hours and 50 minutes, so it took me three hours to do the last half. It was walk, jog, walk, jog, and I just wanted to finish. It beat me up. I didn't run again for six months and had no desire to do another marathon again."
It would become the first of several starts and stops in his running career. As anybody who has met Jerry can likely attest, though, his goal-oriented nature and competitive drive wasn't going to allow the stops to overcome the starts.
After that initial setback, he started training with several quality runners locally that met regularly at the YMCA of Ross County and decided he wanted to put his unsatisfactory marathon experience in the past and compete in the Columbus Marathon. He bested the four-hour goal he had set for himself by 33 minutes – not far off the time needed to qualify for the prestigious Boston race.
The next two years were spent trying to reach that qualifying time, but due to injuries and other issues, he couldn't get over the hump. At the time, he said he was run down and had made peace with the idea that he was never going to qualify and decided to quit running.
He stepped away from the sport for two years. He got pulled back in, however, when a friend asked Jerry to train with him. With the years that had passed and his age, the time needed for him to qualify for Boston had risen and he decided to take one more stab at getting in.
He ended up beating the qualifying time by 16 minutes and began training in earnest for Boston. In the meantime, he completed another marathon in just under three hours, which also qualified him for the Chicago and New York marathons. In 2019, he ran in the Boston Marathon in the spring and Chicago and New York events in the fall, completing half of the Six Star races and setting a goal to one-day finish the other three to earn the Six Star medal.
The arrival of COVID-19 in 2020 derailed those plans temporarily. Even so, he was able to compete in the Berlin race in the fall of 2021, London in the fall of 2022, and completed the achievement in Tokyo in March of this year – roughly a quarter century after that first race in which he vowed never to run another marathon again.
He credits his perseverance in reaching such a goal to his self-described Type A personality that helps him with his focus and discipline, along with the support of friends and colleagues who keep him accountable and on track.
Jerry brings the same passion he has for running to his work with patients. Now in his 18th year with Adena Health, he has been involved with several hospital initiatives, including helping to create Adena Regional Medical Center's rapid response team, and is putting his years of experience in cardiology and critical care to work for patients as lead nurse practitioner for a cardiology program that continues to grow in physicians and services.
Jerry loves what he does, so Adena Health patients can do what they love too. If you have aches, strains, and pain that keep you from the activities you love, Adena Orthopedic and Spine Institute can help. Learn more about their wide array of services at Adena.org/AOSI.