Adena Health Focus
Donors show every person can help care for the community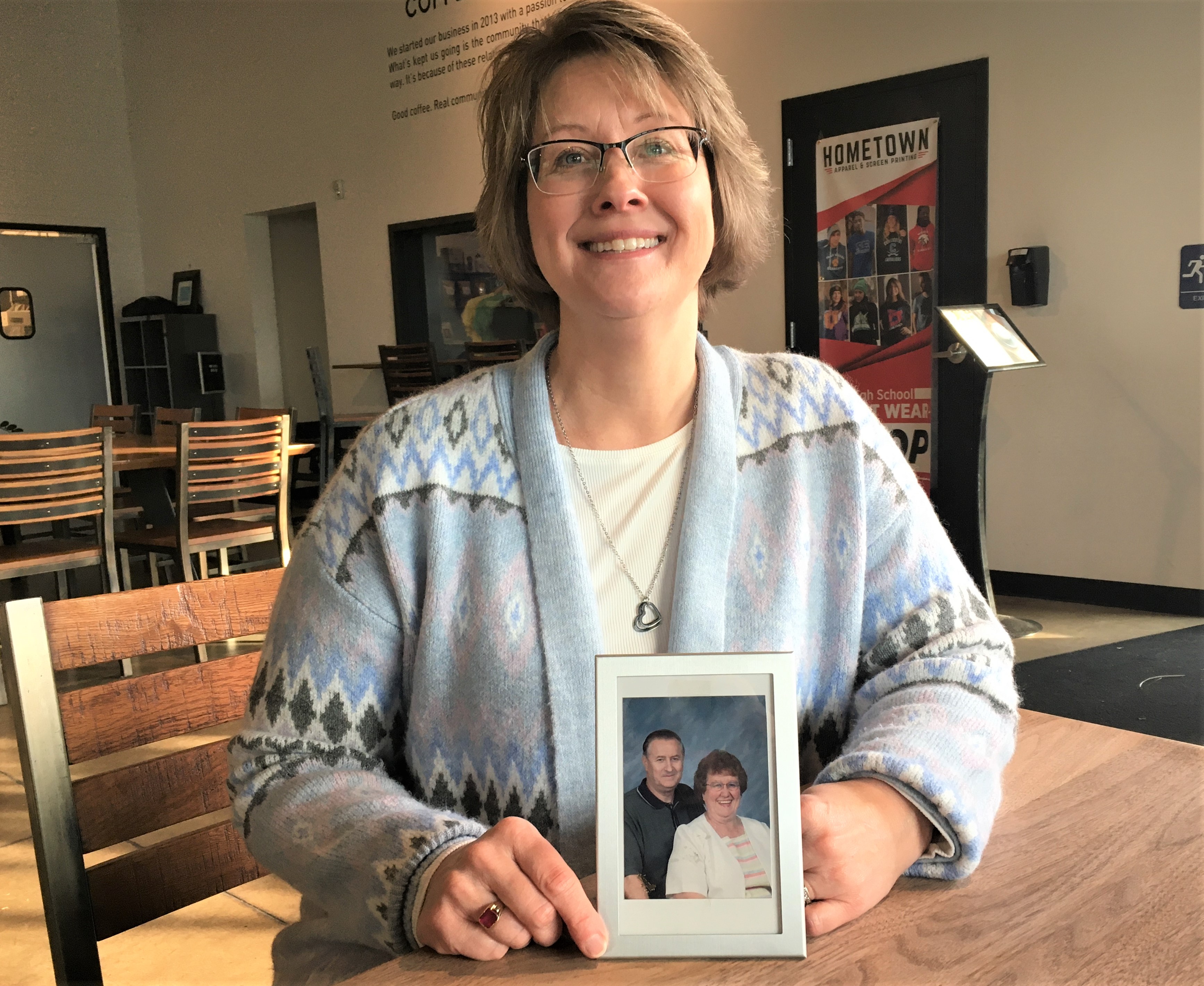 Jo Seitz and Cadie Schaffner both carry very fond members of their respective parents.
"My mom was always smiling," Jo said when thinking about parents Val Gordon and Beverly Sigler. "So many of the cards I got when she passed said, 'I'll never forget Bev's beautiful smile.' That's just the way she was. Dad had a cute orneriness to him and mom was just a sweet, smiling, loving woman – she loved everyone, she would feed anyone, she would help anyone who needed it."
"I know everybody says this, but he was the greatest man in the world," Cadie said of her father, Trevor Schaffner. "The only thing he did 'wrong' in my life was do everything right, so I've always expected that amount of respect, loyalty and friendship out of everybody."
Since the passing of their loved ones, both Jo and Cadie have been looking for a way to pay tribute to their parents that would help others. Each, in her own way, found their answer through involvement with donations to the Adena Health Foundation that would, in turn, have an impact on caring for the community.
With a wide variety of available funds within the Health Foundation donors may choose from, they both realized options were available to specify where those donations would go.
"For years, I've wanted to do something for him because he was an amazing person," said Cadie, a local store marketer for the Chillicothe Texas Roadhouse location. "I feel like being in this new position, I'm able to do things that are greater than what we, as individuals, may typically do. Giving would be something that my dad would be happy about, and I'm able to at least attempt to give someone else just a little bit of extra time. That means a lot."
Cadie, in her role and with the support of Texas Roadhouse, helped organized a Dine to Donate event to benefit the Health Foundation. During the event, those who brought a flier to the restaurant and presented it to their server over a period of a few hours would see 10% of their bill go to the Foundation's Cancer Fund, which helps with equipment purchases, Cancer Center improvements, cancer support groups for patients and other assistance.
Cadie's father, a Waverly resident who had driven semis for a living, died in December of 2018 of small-cell lung cancer. She, herself, also has experienced the need for quality care firsthand when dealing with mastitis after the birth of her second son.
"It's always amazing to me the amount of care people can provide for people they do not know," she said of healthcare professionals.
Recently, she presented the Adena Health Foundation with a check for several hundred dollars for its Cancer Fund from the Dine to Donate proceeds. Not content to leave it at that and with the memory of her father in mind, she initiated a discussion about staging future events annually in which take out orders could also be included in the fundraising total since she'd had many people who couldn't get out of work to dine in ask if they could order take out to help. After getting approval of the idea, she believes future events could produce three times the amount of this year's donation.

Jo's desire to honor her parents was just as strong as Cadie's. Toward that end, she made a tribute donation to the Health Foundation's Hospice Fund, since both her mother and father each utilized hospice services toward the end of their lives.
Both of her parents were lifelong residents of Ross County. They had five children, 15 grandchildren and 10 great-grandchildren, all of whom remain local, so supporting the local community was important to her.
Val served in the U.S. Navy and was a railroad worker for 38 years, while Beverly worked for the Chillicothe Telephone Co. Both were fairly well known in the community, with Beverly was a scout leader and room mother who did tutoring and mentoring through her workplace while Val was known as an avid tennis player. The couple was married 56 years before Val died at the end of March in 2019.
Val and the family's first experience with Adena's hospice program involved home care for about 11 days after a cancer that originated in his esophagus spread to his liver and ended his life. Beverly, who had to have half a lung removed when she was 12 years old and beat back several health issues throughout her life, was in hospice for 20 months before her heart stopped beating in January of 2021.
Jo said hospice was the perfect choice for her tribute donation because of the care and connections the family made with those care providers, especially during her mother's lengthy hospice journey.
"I want to tell you that Dr. (John) Seidensticker was fantastic and Cameron Caseman, the spiritual coordinator, was wonderful," Jo said. "The aides were wonderful to dad, but they were so good with my mom and it was different because we saw them so consistently. They were always happy, always kind, they would put rollers in her hair, paint her fingernails, play cards with her, just sit with her if she wanted someone to sit and talk to because sometimes you want to talk to someone else besides your daughters about other things. They were always there to listen.
"The nurses were phenomenal, they would call in and check and if there was a day they couldn't be there – they would always make sure she didn't need anything and they'd let her know when they would be there the next day."
That level of care, which included family members getting to know some of the family members of the caregivers, was above and beyond, she added, and made the decision to make a tribute donation through the Health Foundation and direct it to hospice care an easier one.
"I just wanted to do something in their name as a tribute and I thought what better place than hospice?" Jo said. "Mom and Dad would approve and they would be very happy I've done this."
To learn more about donating to the Adena Health Foundation, visit Adena.org/Foundation.