How to Choose a Family Doctor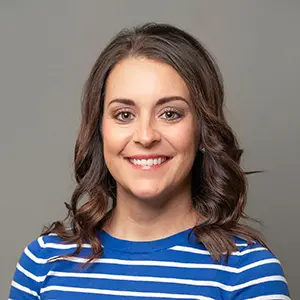 Finding The Right Partner In Health For You And Your Family
Choosing a family doctor isn't always easy. Finding a doctor that everyone in your family likes can feel like looking for a needle in a haystack.
Even though it's easier said than done, choosing a family doctor is one of the healthiest decisions you can make for the overall well-being of your loved ones.
"Your family doctor is your go-to resource for all of your health care needs," said Kari Parker, CNP, a family medicine nurse practitioner at Adena Family Medicine. "They are going to be there to advise you, educate you and help you make decisions about your health and well-being. The relationship you have with your family doctor is the most important relationship you're going to have in regards to your health care, so it's important to find somebody you can trust and that you can talk to honestly and openly about your health."
The importance of family medicine
Physicians and advanced practice providers (physician assistants or nurse practitioners) are highly trained in a special area of medicine. Family providers are trained in all areas of medicine. That means they can care for you through all stages of your life, regardless of your age or gender.
Family providers also offer whole-person health, which includes care for your physical, mental and emotional health.
A family provider is also interested in building long-term, caring relationships with you and your family so they better understand your health history and help you make the best decisions.
Family providers specialize in preventive care and can provide:
Basic screenings, tests and vaccines
Bone and joint care
Care for chronic conditions, such as diabetes, asthma, and heart disease
Ear, nose and throat care
Emergency medical care
Eye care
Mental and behavioral health care
Minor surgical procedures
Refers to specialists if you need more help with a specific issue
Well-woman care and family planning
The benefits of a doctor you know and trust
There are many advantages to having a partner in health for you and your family, which can include:
Comfort – Building a relationship with a health care provider makes it easier for you and your family to talk about more sensitive subjects.
Faster access to care – Since you and your family are already patients, it may be easier to get a same-day appointment.
Lower costs – Having a regular health care provider reduces the need to go to urgent care or the emergency room when something's wrong.
What to look for
When your health care provider and your family can work together as a team, you receive better health care. That's why it's important to look for a family provider who:
Treats you and your family with respect
Explains things in ways everyone can understand
Listens to everyone's opinions and concerns
Encourages questions
Tips for finding a family doctor
If you're looking for a health care provider, here are some ideas that may help.
Talk to people you know – A reference from someone you trust, like friends, family, neighbors or co-workers is a great way to find a provider.
Check with your insurance - Call your insurance company and ask for a list of health care providers near you who take your insurance plan. You can also use the insurance company's website to search for one.
Research your top picks – Once you have a list of possible candidates, consider if their location is convenient and call their office to learn more about them.
Know what to ask
Once you've chosen a potential provider, consider these questions:
Are they accepting new patients?
Who will see me if my provider isn't available?
Which hospital or health system are they affiliated with?
Are evening or weekend appointments available?
What is the cancellation policy?
How long does it take to get an appointment?
Things to consider after your first visit
Once you've met with a new health care provider, ask yourself if they:
Made you feel comfortable during your appointment
Explained things in a way that was easy to understand
Listened carefully to you
Showed respect for what you had to say
Knew important information about your medical history
Spent enough time with you
Give you plenty of opportunities to ask questions
Trust your gut
When in doubt, go with your instincts. If anything seems off, look for another provider who is a better fit. Don't ever feel like a consultation is a commitment. You and your family should be totally comfortable with who you choose.
"You want to find somebody that you're ultimately going to mesh with," Parker said. "This is someone that is going to become an advocate for you and the health of your family for years to come. You want to find somebody feel open to talk to about some not-so-comfortable topics."