Knowing "-itis" from Virus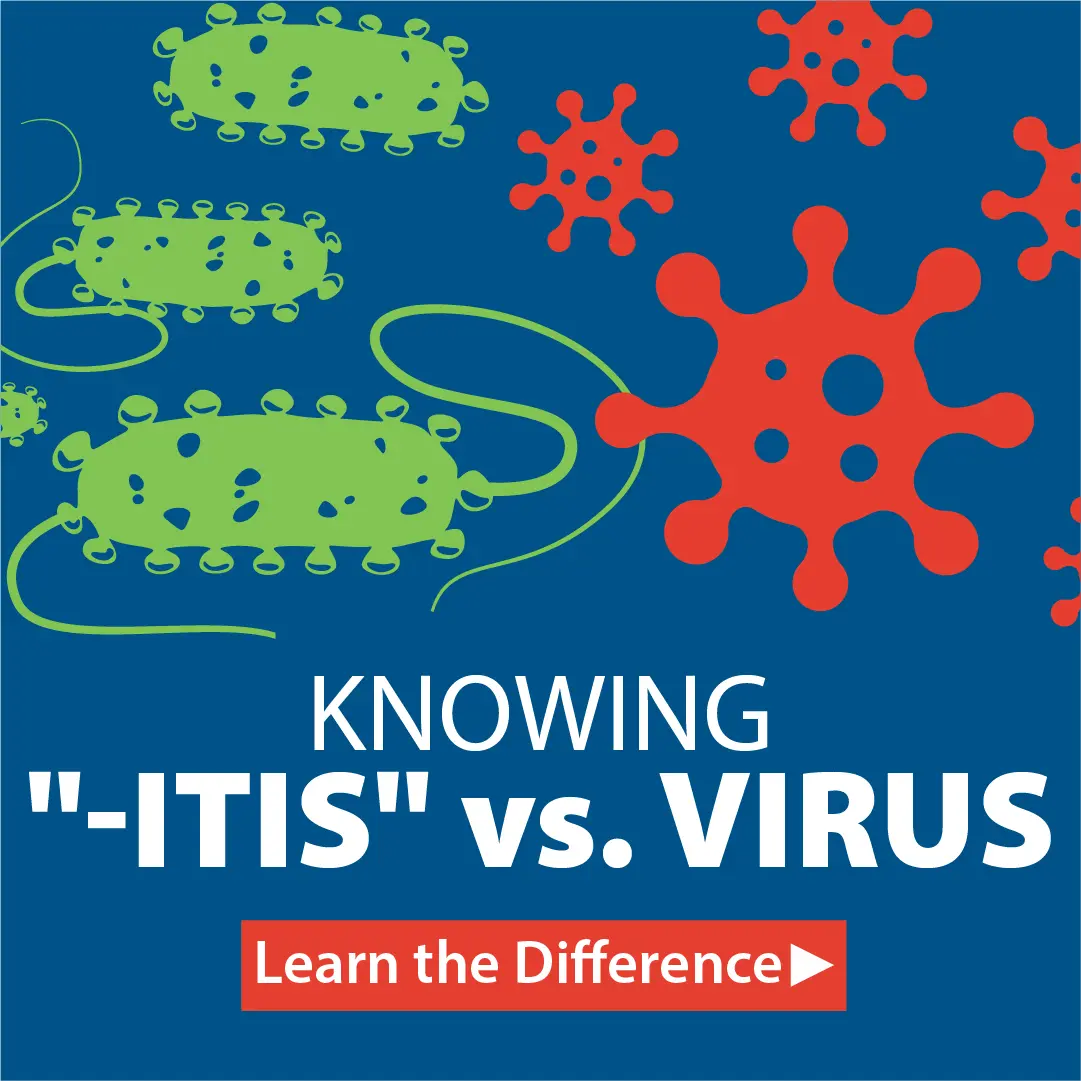 Xequiel Hernandez, MD has been with Adena Family Medicine – Washington Courthouse for three years. He enjoys working in family medicine and wants to help patients understand some of the ins and outs of managing this unusual cold & flu season. Dr. Hernandez is also dedicated to giving back to the community through two regional substance abuse programs that provide local help to those in need.
The Ins and Outs of Upper Respiratory Infections (URIs)
Although upper respiratory infections (URIs) occur year round, they occur more commonly in colder months during the fall and winter. URIs include nasal obstruction, a common cold, sore throat (including strep throat), influenza (flu), tonsillitis, bronchitis, pneumonia, pharyngitis, laryngitis, sinusitis and ear infections. For adults and children, a cold is the most common upper respiratory infection. It's usually indicated by congestion, runny nose, sneezing, and possibly a sore throat and fever. Right now, as the world battles the coronavirus (COVID-19), it's not always easy to know if your URI symptoms might be a cold or coronavirus? This chart of typical symptoms can help you compare:
| | | |
| --- | --- | --- |
| Symptom | Presents in COVID-19 | Presents in Common Cold |
| | Usually | Sometimes |
| | Usually | Usually |
| Shortness of breath or difficulty breathing | Sometimes | Rarely |
| | Usually | Sometimes |
| | Usually | Sometimes |
| | Rarely | Sometimes |
| | Usually | Usually |
| | Rarely | Sometimes |
| | Sometimes | Never |
| | Sometimes | Never |
| | Usually | Sometimes (due to stuffy nose) |

Short on Breath? Could be Bronchitis
Bronchitis is a common URI caused by a virus or by breathing in something that irritates the lungs such as tobacco smoke, fumes, dust and air pollution. The irritation causes inflammation of the bronchial tubes—the major airways into your lungs – and often results in forming a thick mucus. The inflammation and mucus can limit air exchange in the lungs. It can often be confused for coronavirus. "Signs of bronchitis might be excessive coughing, back pain, chest tightness, low fever or fatigue from poor breathing," says Dr. Hernandez. "When a patient calls our office with symptoms, we have a thorough question-based screening process to distinguish their URI cause." Once a patient comes into the office and it's determined they have bronchitis, they are generally treated with anti-inflammatory drugs and analgesics and required rest and fluids. With proper care, cases usually subside after a few weeks. More chronic cases, such as Chronic Obstructive Pulmonary Disease (COPD), may require oxygen, bronchodilator medications, pulmonary rehabilitation, antibiotics, steroids, vaccines, or in severe cases, surgery.
Signs of Sinusitis
Sinusitis, or sinus infection, is another common URI that occurs when your nasal cavities become infected, swollen and inflamed. A sinus infection is usually caused by a virus or bacteria and often persists even after other upper respiratory symptoms are gone. Symptoms of a sinusitis include headache, facial pain, runny nose, bad breath, fatigue, congestion and a reduced sense of smell and taste. Some of these symptoms may lead to its confusion with coronavirus. Again, proper screening and patient history review can help determine if the patient should come into see their Adena Primary Care Provider or call the Adena COVID-19 Hotline at 740-542-SAFE (7233). An acute sinus infection can often run its course in around 10 days without treatment. Patients can take over the counter decongestants, penicillin, cough medicine, antihistamines, nonsteroidal anti-inflammatory drugs or analgesics to help alleviate pain and pressure. If your pain is severe or your sinus infection lasts longer than 10 days, patients should schedule an appointment with their Adena Primary Care Provider or Adena ENT. Chronic sinus infections can last over three months and should be treated with antibiotics. If a patient has more than four sinus infections in a year, they need to see their Adena provider to check into any underlying cause.
Behind the Screen
"Our phone and pre-visit screening process is proven to be effective in determining how best to direct our patients," says Dr. Hernandez. "Although there is some gray area in these different URI symptoms, we are always cautious, meaning we advise patients to get a COVID-19 test if there is any question." Dr. Hernandez explains his office can order a COVID-19 test for patients to visit an Adena Urgent Care or other testing location. Patients can also call the Adena COVID-19 Hotline at 740-542-SAFE (7233) any time if they have any questions. "Our priority is to keep our patients safe and take the best approach in guiding them back to good health as soon as possible," says Dr. Hernandez.
If you have URI symptoms and would like to speak to an Adena health care provider near you, call 740-779-FIND (3463) or visit Adena.org.