Why Do I Need a Primary Care Provider?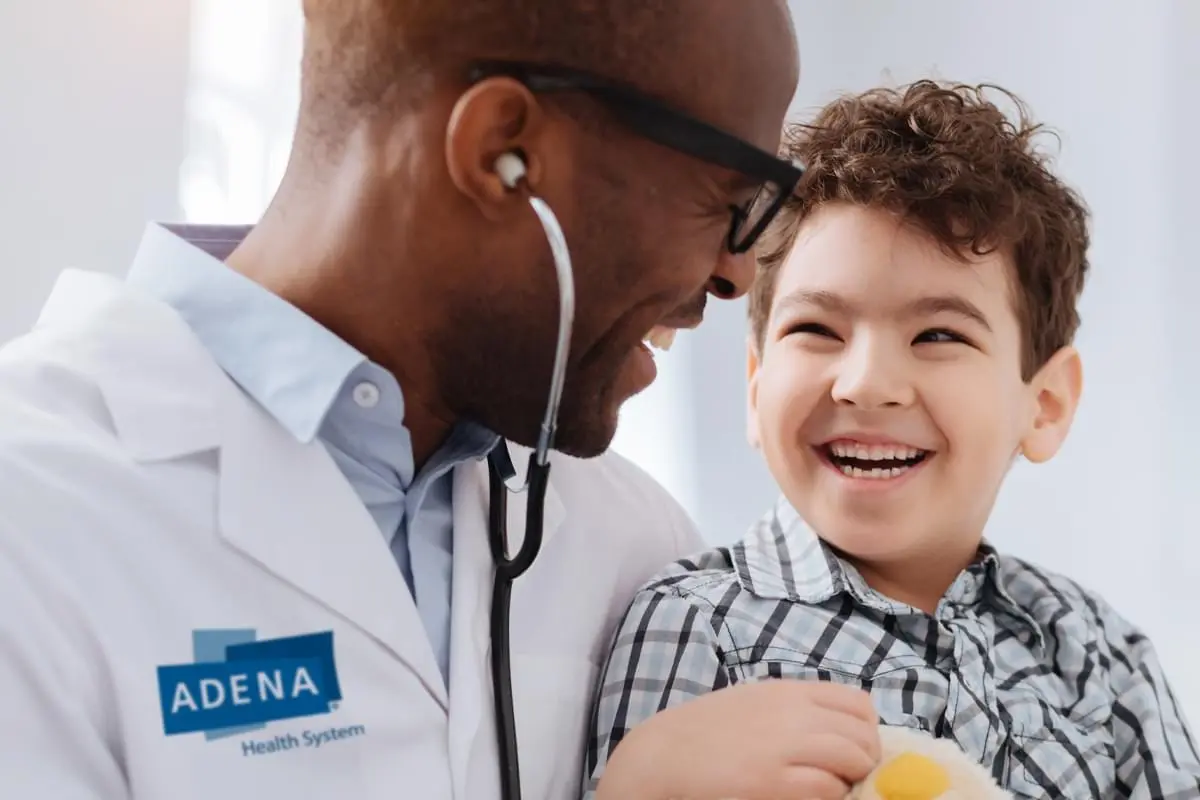 Also known as a PCP, a primary care provider should be your first point of contact for your medical and health care needs and is one of the most important relationships you can have. PCPs provide preventive health services, diagnose, treat and manage chronic diseases and can help you navigate and coordinate your whole spectrum of care.
Adena's primary care physicians build a personal relationship with you to educate, diagnose and treat basic health needs, including physicals, immunizations, health screenings and disease prevention.
In a day and age when personal connections with health care providers continue to become more challenging, Adena primary care physicians are taking steps to increase your access to them and in turn for you to receive the most personal care possible.
Four Reasons You Should Have a Primary Care Provider:
1. Faster Appointments
Did you know those already established with a primary care provider have better access to appointments and can possibly even access same day appointments? At Adena, we know your health and time are both important. Our primary care locations offer a wide range of office hours to help accommodate busy schedules.
2. Free Annual Wellness Visits
Most of the time when we see our patients, it's about illnesses, disease or aches and pains. During a Wellness Visit, we will concentrate on making sure you are up-to-date on your screenings and discuss lifestyle and health habits. And did you know that it's free with most insurance plans? Contact your insurance provider to determine whether your plan includes a free annual wellness exam.
Whether you're a new or existing patient, it's easy to schedule your wellness visit at Adena. Here's what you can expect at your appointment:
Review your medical and family history
Take height, weight, blood pressure and other routine measurements
Look for potential cognitive impairment
Go over your health risk assessment and develop a personalized prevention plan
Develop a list of risk factors, treatment options and screening schedule
3. Preventive Care
Your PCP can help you reduce or eliminate your risk of developing cancer, diabetes and other diseases before they ever surface.As part of monitoring your ongoing wellness, Adena offers an array of screenings and preventive measures to keep you healthy and reduce your chances of developing a chronic disease.
Your primary care physician should perform the following preventive health measures regularly:
Blood pressure should be checked at every visit to a primary care physician.
Cholesterol should be checked every five years.
Body mass index (BMI) should be measured annually for those who are overweight or suffer from eating disorders.
Sexually transmitted infections should be screened for annually for all individuals who are sexually active (note: screening for sexually transmitted infections can typically be included in a women's wellness exam).
4. Save Money and Time
Because emergency and urgent care visits are unscheduled, it is almost impossible to predict your wait time. Urgent care visits can also be costly. You could be paying over twice as much for an urgent care visit. By seeing a PCP regularly, patients are more likely to manage issues such as high blood pressure, cholesterol and diabetes which can help avoid costly prescriptions. Patients who see a primary care doctor regularly are less likely to be hospitalized or have surgery.
Don't have a primary care provider? Call 740-779-FIND (3463) or visit adena.org/find to get established with an Adena primary care provider today at a location that is convenient to you.