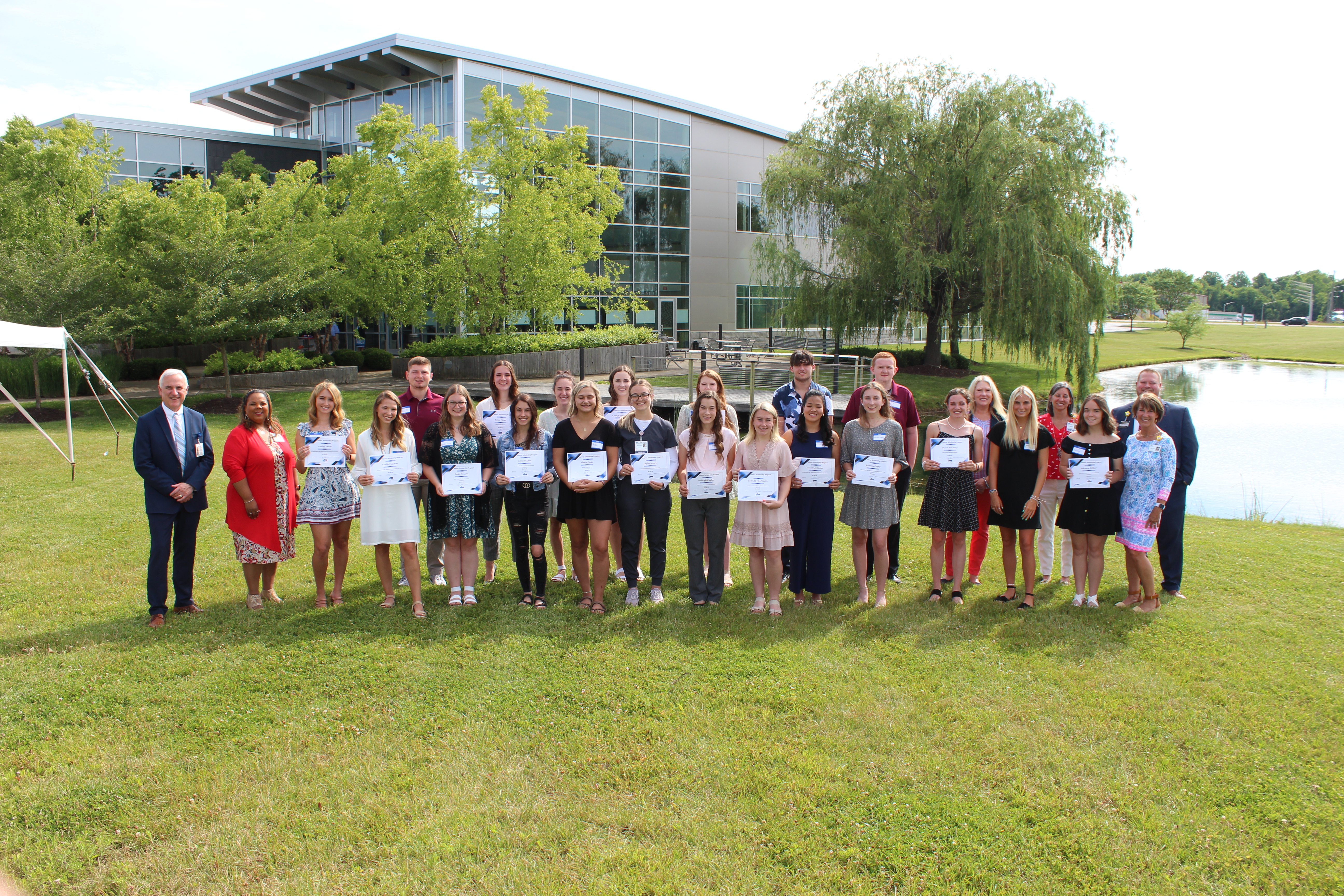 Hope for our Future Scholarships
Looking for a rewarding, well-paying career that, according to the U.S. Bureau of Labor Statistics, may provide more job opportunities through the end of this decade than most other occupations across the economy?
Look no further than a career in health care, and the Adena Health Foundation may be able to help you get there. Several scholarship opportunities are available for anyone living in Adena's nine-county coverage area interested in pursuing a career in one of a number of disciplines connected with health care.
You can click on the link on this page to fill out the online scholarship application. For more details on eligibility, the fields in which scholarships are available, the application process and application deadlines, check out our Frequently Asked Questions.
These scholarship opportunities wouldn't be possible without fundraising efforts of the Adena Health Foundation, Adena Volunteer Advisory Council and the Women's Board; the assistance of the physicians, Advanced Practice Providers and caregivers of Adena Health System; and generous contributions from members of the community to the following funds:
The James R. Manchester Radiology Education Endowment
The Soon Phil Choice Scholarship Endowment
The Beth Ann Elliott Memorial Scholarship Endowment
The Catherine Evanoff Memorial Scholarship Endowment
The Gordon F. Streicher Memorial Scholarship Endowment
The Reginald C. Blue Nursing Scholarship Endowment
The Adena Health Foundation Scholarship Endowment
The Volunteer Advisory Council Scholarship Fund
The Cindy Drummond Commemorative Scholarship Fund
The G. Howard Wood, MD, Medical and Nursing Student Loan Trust Fund
The Adena Caregiver Dependent Scholarship Fund
So, if a career in health care is calling you, click the FAQ link above or the Scholarship Application button at the top of the page to find out how the Adena Health Foundation may be able to help.
Thank you to those who gave to the Adena Caregiver Scholarship Fund in 2022:

Brandy Jordan, CNP
Lesli Parker RN, MA, LNC
Dr. Ben Trotter and Abby Trotter, PA
Dr. Rambabu Thallapaneni
Dr. Richard Mizer
Dr. Ed Onusko
Dr. Rajinish Jesudoss
Dr. Laura Wills
Dr. Kevin Pargeter
Dr. John DesMarais
Dr. Brad Strauch
Marsha Ward, CNP
Dr. Michael Weinstock
Dr. Tom Lewis
Dr. Justin Smith
Dr. Muhammad Akhtar
Dr. Valerie Good
Dr. Siyun Li
Debra Wolfe, CNP
Dr. Joseph Kearns
Dr. Ken VanDyke
Molly Grooms, Chief Nursing Officer
Dr. William Wilson
Dave Zanni, Senior Operations Executive, APMC
Dr. Veronica Heitsch
Medical Executive Committee
Volunteer Advisory Council
Hope and Healing Caregiver Campaign