Adena Health Focus, Community News
Sexual Assault Victims: You Are Not Alone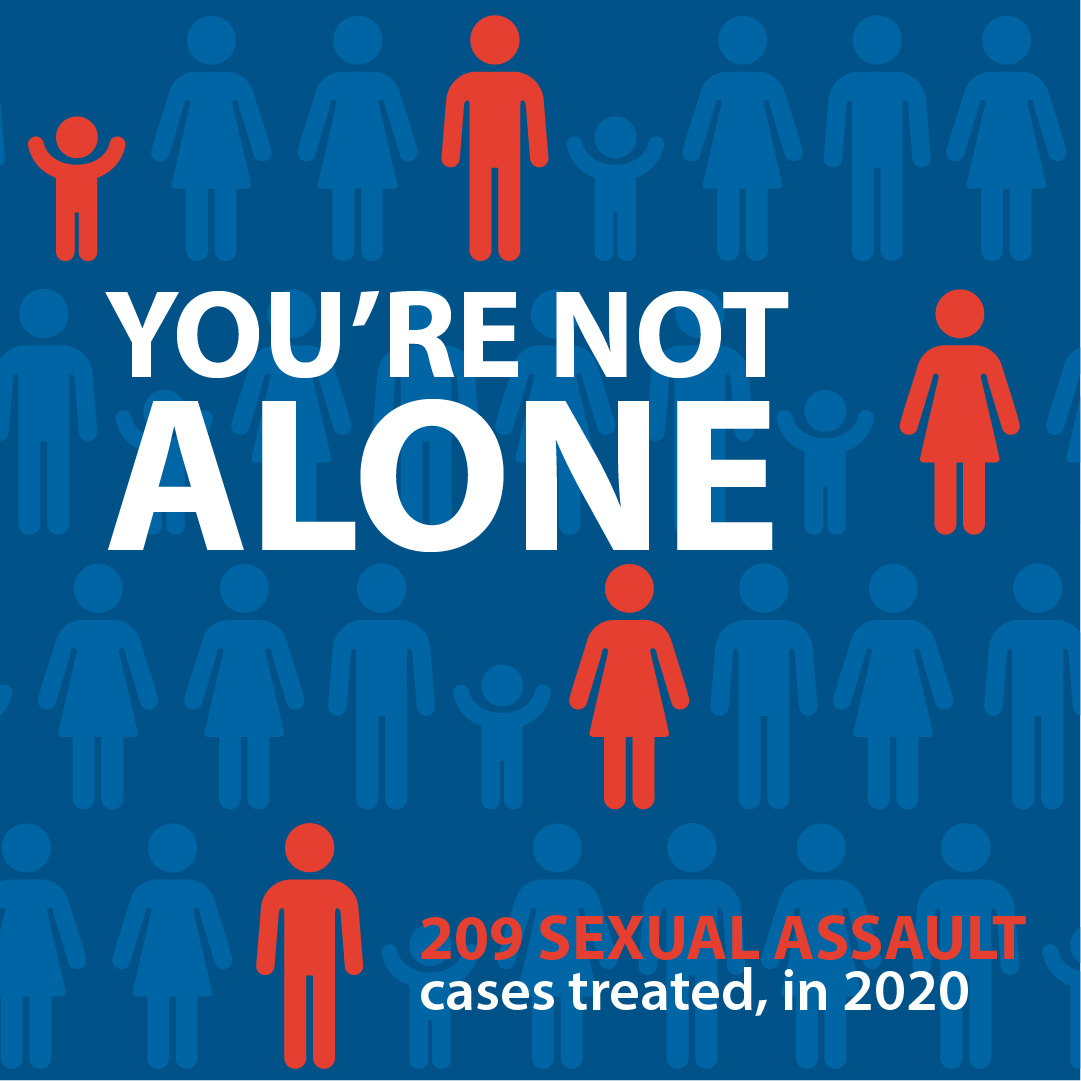 Cassidy Simmon, Adena Advocacy Program's After Care Coordinator, and Julie Fairchild, Sexual Assault Nurse Examiner (SANE)/Forensic Nursing Coordinator, are two special caregivers. They are dedicated to caring for sexual assault victims who come to Adena for treatment and help. They share a tremendous compassion for their patients and want anyone who has experienced any kind of abuse to know "that Adena is here is help and that victims are not alone."
A History of Support
This April marks the 20th anniversary of Sexual Assault Awareness Month (SAAM). Originally coordinated by the National Sexual Violence Resource Center (NSVRC), Sexual Assault Awareness Month raises awareness and educates communities and individuals on how to prevent sexual violence. The color teal and wearing teal ribbons shows support for victims and serves as a reminder that sexual assault continues to be a serious and widespread violation of human rights.
The Shocking Reality
According to statistics presented by the Ohio Alliance to End Sexual Violence (OAESV), nearly 1 in 5 women in the U.S. have experienced rape in their lifetime; nearly half of all women have experienced sexual violence other than rape; 1 in 71 men in the U.S. has been the victim of rape in their lifetime; and 1 in 5 has experienced sexual violence other than rape. Roughly 1 in 2 transgender individuals have experienced rape or sexual assault in their lifetime.
In general, sexual violence:
Is suffered disproportionately by women of color, individuals with disabilities and individuals who identify as LGBTQI.
Is one of the most underreported crimes.
Is associated with numerous negative health and economic outcomes for survivors.
In Ohio in 2011, 61% of reported rapes were committed against juveniles. ; The average age of victimization was 15 (Ohio Incident-Based Reporting System). 1
There is Help
Julie Fairchil has been an Adena SANE/Forensic Nursing Coordinator since 2014. She helps manage a group of 11 SANE nurses who can perform a forensic exam on patients and provide holistic nursing care for the victims of abuse. SANE nurses need to have a minimum of one year as a Registered Nurse (RN) before being eligible to take the specialized SANE nurse training. At Adena, our SANE nurses care for both adult, adolescent and pediatric patients. This specialized care requires extra training, which gives SANE nurses a broad insight into cases. Training includes orientation on cases, a shadowing experience at the child protective center, court proceedings experience and a tour of the Bureau of Criminal Investigation. This helps our SANE nurses understand the various processes involved in a sexual assault/abuse case.
"When a patient comes into the Emergency Department for sexual assault, one of our SANE nurses will complete an examination and collect of evidence as long as the patient consents and it is within the allowed timeframes. Adults have 96-hours or four full days and children have 72-hours or three full days for sexual assault evidence collection to be done." She adds that each patient scenario is different and that Adena works with each patient individually to get them the help they need. "What's most important to us is that the patient is safe, and that the patient's body is safe. Collecting evidence is secondary, but it can help the patient in obtaining justice and regain control of the situation".
In 2020 at Adena Regional Medical Center, the SANE nurses saw 134 sexual assault cases come into the hospital; 46 of these cases were adults and 88 were adolescent/pediatric. The SANE nurses operate out of three Adena Emergency Departments at this time. Services at Adena Greenfield Medical Center's Emergency Department began this month. Fairchild stated she is proud to be expanding their trauma informed SANE services to more Emergency Departments. The Adena Sexual Assault Advocates follow-up care work out of the majority of Adena locations.
There is Hope
Adena After Care Coordinator Cassidy Simmons helps counsel and provide sexual assault to others who have experienced interpersonal violence with connections to resources beyond the Emergency Department as victims begin their path to survivors. "After a person comes into Adena who has experienced some type of Interpersonal Violence, it's my role to connect with that person to see how we can continue to help. After they leave the Emergency Department, I call and assess their situation and see what other needs they might have to get back on their feet or to help end their exposure to violence." Simmons says she often helps victims with things like getting a protection order, navigating the criminal justice system, applying for public benefits, becoming economically independent, finding an attorney, help with child care, locating temporary shelter or a place to live, and providing ongoing emotional support. Cassidy works with each survivor to develop a self-driven goal based advocacy plan based off their needs to live a safe independent life free of violence.
After a patient comes into Adena for treatment with signs of abuse or reports interpersonal violence, Simmons will call to engage that patient to help with additional resources. Shejoined Adena in 2017, after escaping her own abusive relationship, so she can relate to the struggle of abuse and "feeling like there's no way out." All interpersonal violence victims are offered a Crisis Response Advocate while at the hospital, receive a resource folder, and are offered an Aftercare follow-up with Simmons. Simmons will continue follow-up and provide regular check-ins to see how that patient is doing. This is typically for a year as the survivor continues to heal from their trauma.
"I have some patients who meet with me as much as once a week for ongoing support and some that reach out much less frequently," Simmons says. We work with some survivors who are in pretty bad situations, dealing with sex trafficking, addiction, mental health issues, and homelessness – at times I serve as the only social service provider they are maintaining contact with. "I think it's just important for them to realize that they have an advocate who can help support them, without judgement, no matter what their situation is."
Simmons is very passionate about her work and about helping victims. "Helping and empowering survivors to realize they don't have stay in their situation of abuse, helping them find their independence, helping them realize they can flourish like I did, that's what I love about my work. I want to help patients realize their potential – empower them from victims to survivors to thrivers."
Help End the Cycle
Both Simmons and Fairchild want to let sexual assault and abuse victims know that what they've experienced is not their fault and that Adena is here to help. Unfortunately, statistics show that during COVID-19, while people were forced to stay home, abuse and sexual assault instances rose on a global level. There are many opportunities for people in our area to take action and help victims free themselves from a cycle of abuse. Adena Advocacy Program Services are always free of charge and funded by the Ohio Attorney General's Victims of Crime (VOCA) Grant. The Advocacy Program is always looking for volunteers to help with projects, crisis response, outreach activities, or follow-up with patients. If you are interested in helping, know someone who needs help or are a victim of abuse, visit Adena.org/advocacyservices, call 740-779-7263, or email survivoradvocates@adena.org. Help is always available.
1 National Sexual Violence Resource Center. 20 Events That Shaped Sexual Violence Prevention in the Last 20 Years. Harrisburg, PA: National Sexual Violence Resource Center, 2020. https://www.nsvrc.org/blogs/20-events-shaped-sexual-violence-prevention-last-20-years.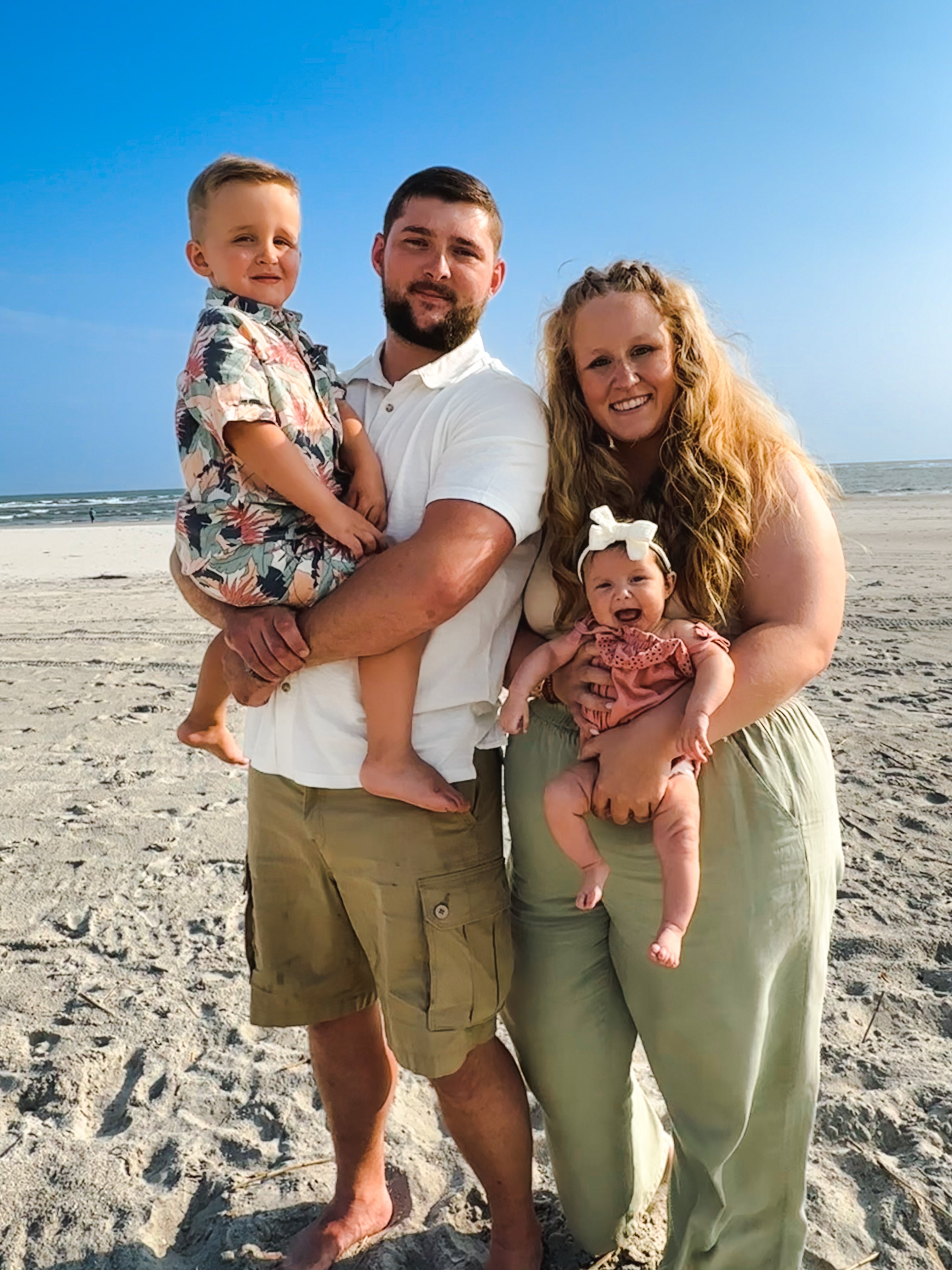 Sarah Thompson shares her labor and delivery experience with the Adena Health midwife program.
Date: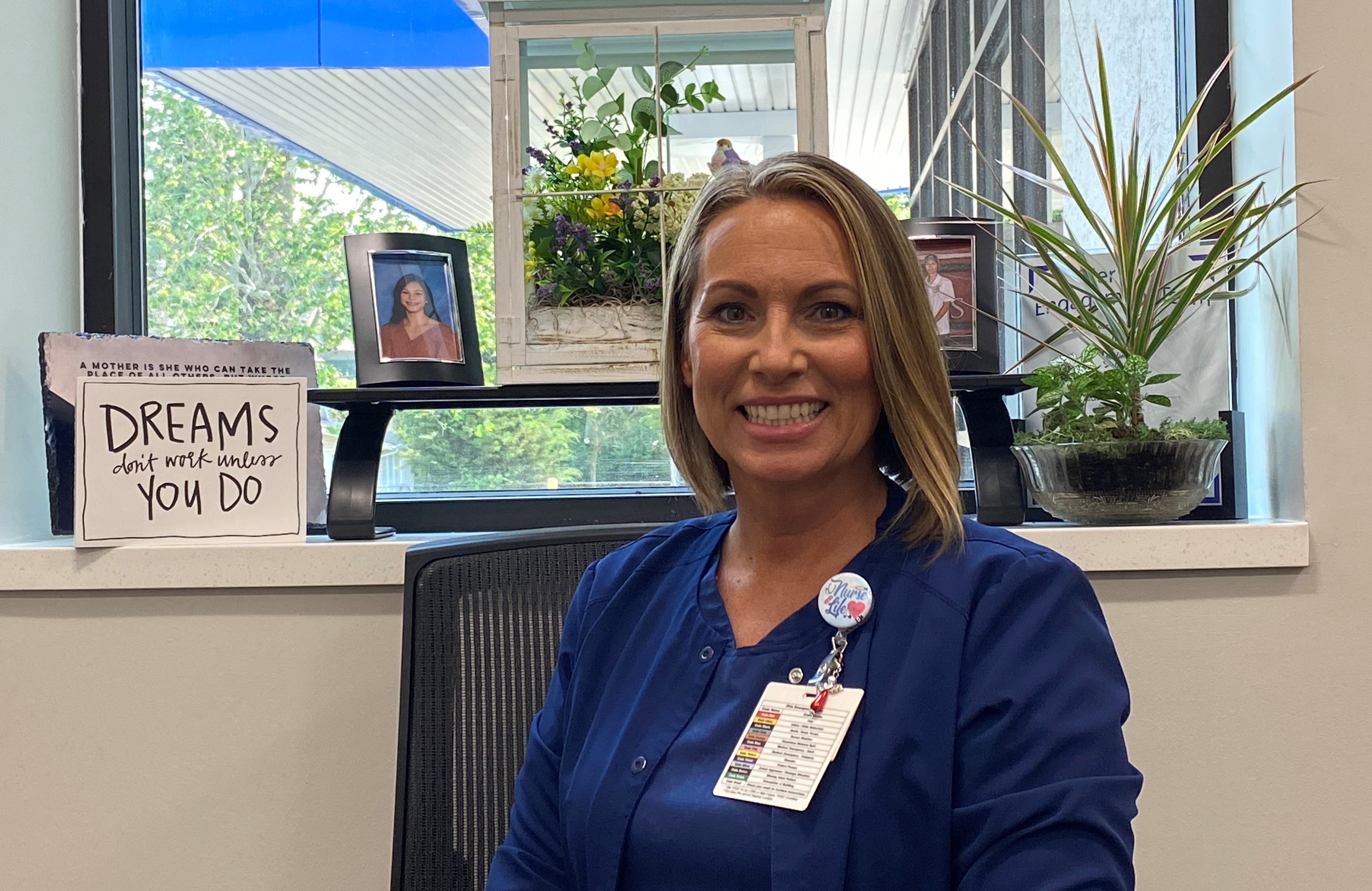 Adena Greenfield Medical Center Nurse Manager Kris Donley is a nominee for the very prestigious Ohio Hospital Association's Albert E. Dyckes Health Care Worker of the Year Award.
Date: