Community News
Patients Take Comfort in the Care Provided by Adena's Kara Roof, CNP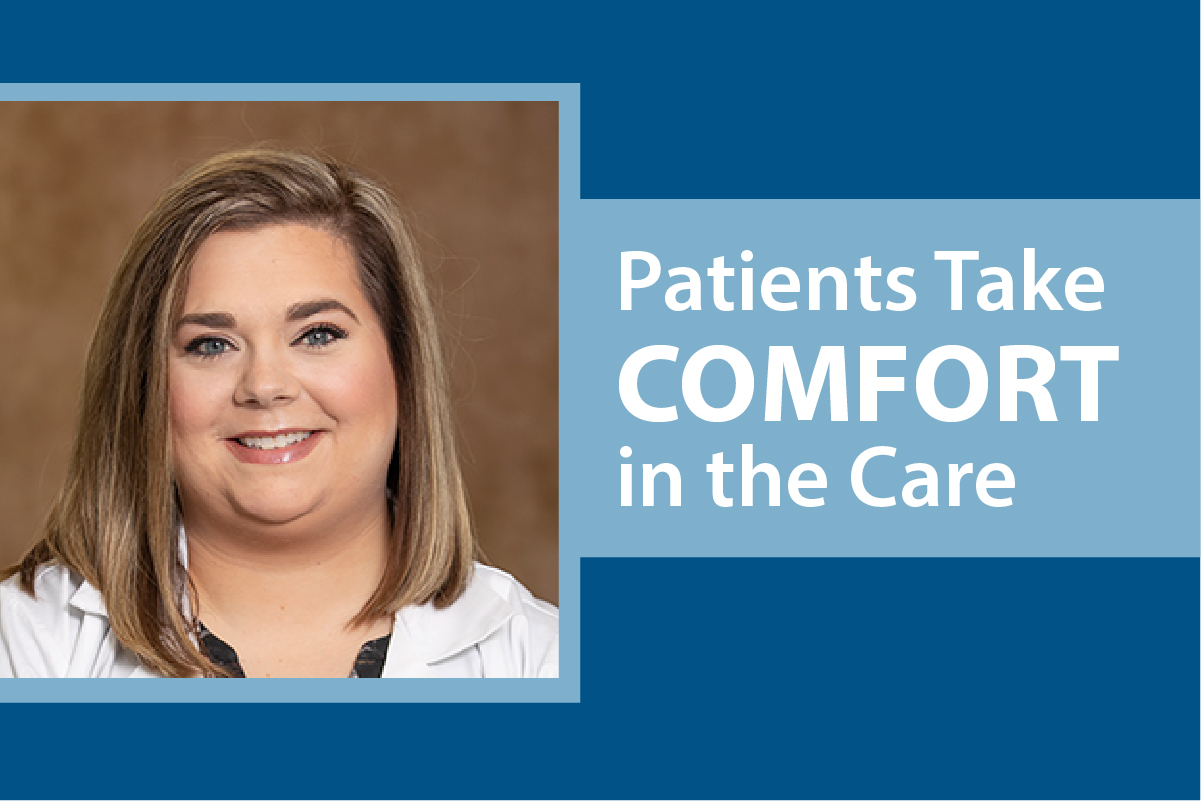 Certified Nurse Practitioner Kara Roof is a caring health care professional who puts patients of all ages at ease.
Kara Roof, CNP, is a powerhouse in the world of Adena health care. Her skills, versatility and relatable manner make her invaluable to patients and to Adena Health System. Although she currently spends most of her time caring for patients at Adena Family Medicine and Pediatrics – Jackson, she can, and has, served patients throughout the area; filling in where needed to make sure patients receive timely health care.
Kara is dedicated to serving patients with quality health care and by making them feel comfortable. Her approachable nature and engaging smile put patients at ease. She grew up in Oak Hill and now lives in Jackson with her husband so they are close to local family members.
Kara is very thorough and likes the ability to develop care plans and follow-up with patients. "She wants patients to be as healthy as they can be," says Anita "Kay" Davis, Manager, Adena Family Medicine and Pediatrics – Jackson. "She is comfortable seeing all range of patients, from newborns to the elderly." Kara is fully credentialed to cover all patient needs from examination to prescriptions.
Kara stays busy during her 10-hour workdays. Although she does most of her patient care in Jackson, she also helps manage and see patients one day a week at the Adena Health Center – Oak Hill. "Her experience and compassion make Kara a great patient advocate," says Lynsey Chapman, Manager, Adena Clinic Staff and Operations – Oak Hill. Some patients have even followed her from previous practices because they enjoy her pleasant attitude and value her attention and quality of care.
If you are in the Jackson or Oak Hill area, have health concerns, or just need a check-up, call Adena Family Medicine and Pediatrics – Jackson at 740-395-8090. You'll know Kara when you see her, she'll be the one making you feel right at home.