Personal Touch of Adena Nurse Midwives Connects with Mother of Two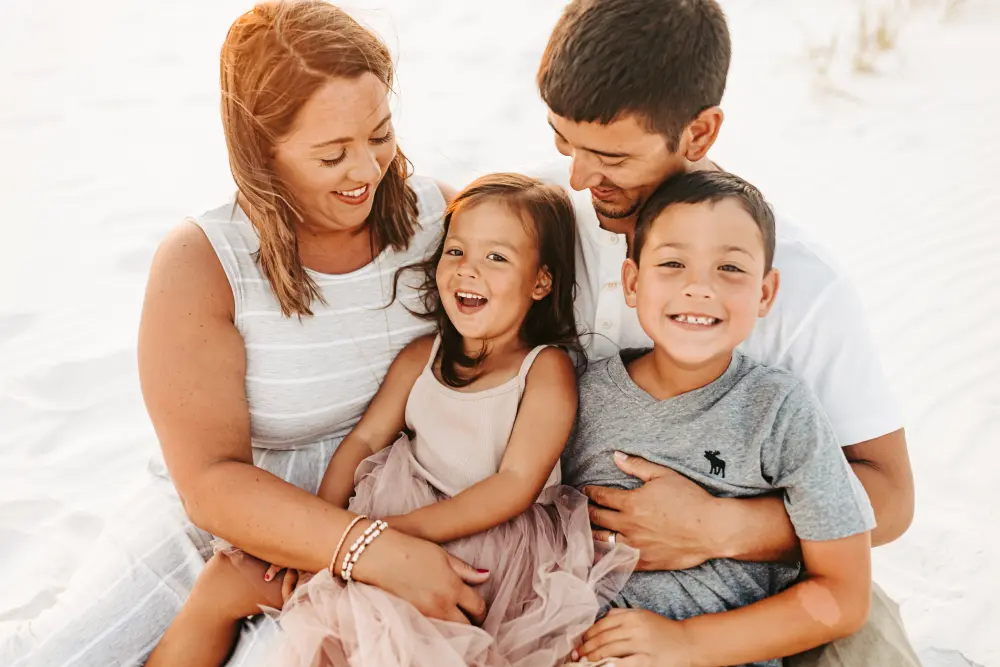 It's been five years since Adena Health nurse midwife Natasha McCoy helped deliver Lisa Jaruwannakorn's second child. Now, when patient and provider come together for an annual care visit, it feels more to Lisa like reconnecting with a longtime friend.
Lisa was a patient of a former Adena physician when she delivered her first child, a son, nearly a decade ago. While happy with the care she received at the time, when that doctor left the health system, Lisa was scheduled for an annual exam with a nurse midwife. Unsure at first what to expect, right from the first interaction she discovered the members of the nurse midwife team were very personable, knowledgeable, and comforting.
As such, when she got pregnant with her second child, a daughter, Lisa said she knew she was in good hands with the program. When the time came to be induced at 39 ½ weeks in order to deliver, she was happy to see Natasha was the provider there to welcome and check in on her throughout the entire process.
"She didn't just come in when I was pushing and then leave," Lisa said. "I felt like she was a part of the process with me and she made me feel so comfortable and at ease. She also came to check on me and my daughter the next day as well, and I felt that was just going above and beyond. I continue to see Natasha yearly and she always remembers things about my family and takes the time to speak with me on not just a patient level, but on a personal level."
A former nurse of 10 years at Adena Health before leaving to care for her children, Lisa knows what goes into a successful patient experience and having the kind of bedside manner that shows a patient he or she is special. It's that personal approach nurse midwives bring to the table that has appealed so much to her.
"I had a more personal relationship with them and I felt very comfortable asking questions," Lisa said. "I think having been a registered nurse and taken care of patients, I was able to see that midwives bring their own perspective to health care and really develop that bedside relationship. I felt the midwife group, and especially Natasha, had a very personal bedside manner during office visits and while I was laboring."
Lisa also knows there may be those among the public who don't understand the depth of knowledge that nurse midwives possess. She encourages those who may have that view to take a closer look at what nurse midwives bring to their care.
"Nurse midwives have a wealth of knowledge and experience to offer, and I felt very comfortable laboring with Natasha," she said. "She helped include my entire family and went above and beyond, being with me every step of my delivery process."
Lisa feels the effort to continue developing the nurse midwife program since its introduction at Adena Health in 2015 to complement its OB/GYN care is another example of the health system's commitment to serving patients in ways that work best for each individual.