Patient Testimonial: 'I Could Not Dream of Having My Babies Anywhere Else'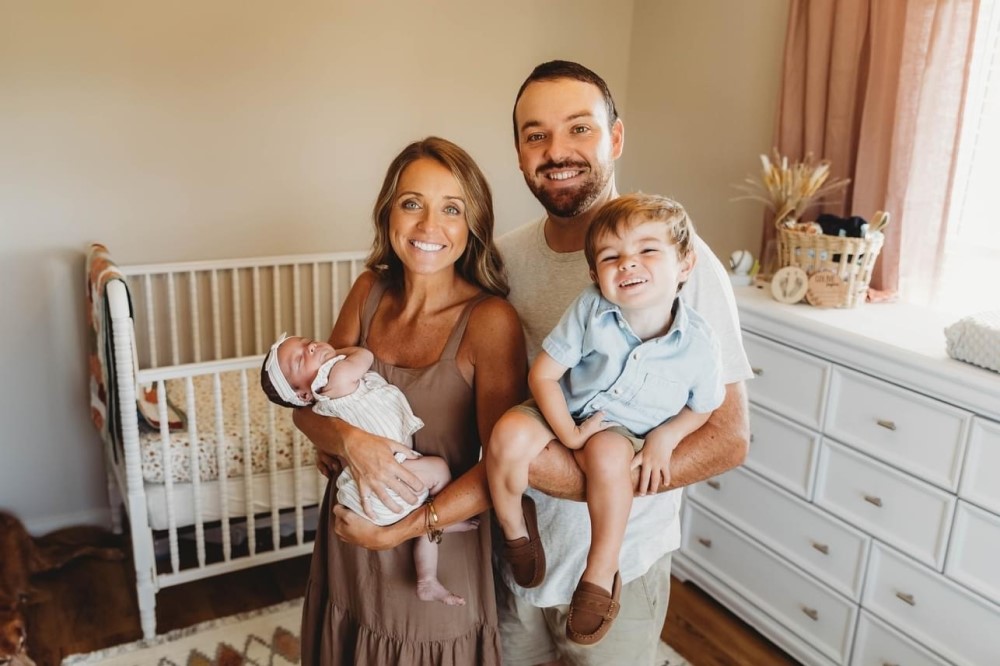 From the moment she learned that she was pregnant with her second child, local educator Chelsea Branham knew her new baby would be ushered into the world at Adena Regional Medical Center.
Chelsea, a high school math teacher who spent five years teaching at Chillicothe High School and the past year at Teays Valley High School, has had such positive interactions with the Adena Health women and children's physicians and staff that she considers her decision a no-brainer.
"I delivered my first child, Briggs, at Adena Regional Medical Center with Chris Nnoli, MD, who I had never met until he walked in that morning but who, if he delivered all my children, I would feel honored," Chelsea said. "He made me and my husband feel so comfortable during the delivery process that it seemed to pass in the blink of an eye, which I never imagined could happen. The delivery nurses there were amazing at keeping us calm, helping coach me through my breaths and then being there for all my firsts after delivery."
Chelsea, a Kentucky native who met her husband in college and came back to his hometown of Chillicothe with him to begin their lives together, said Adena Health has always been her go-to for the family's medical needs. When it came time, therefore, to pick an OB/GYN provider, it made sense to look at the health system's roster of physicians.
As a patient of Rebecca Pareja, MD, at Adena Women's Health OB/GYN – Blackwater Road, she said she has not been disappointed in her choice.
"I cannot speak highly enough of her or the staff there," she said. "Gina Throckmorton at the front desk always greets me with a smile, asks me about my life, and remembers things I told her months ago. Patty Wonderleigh always checks in on me while I'm sitting in the office for whatever it may be, and Jordan Stewart makes the blood draws as painless as possible, just to name a few."
Thirty weeks pregnant at the time of this writing, Chelsea was not only looking forward to meeting her second child, but also to seeing those physicians and staff that made her first birthing experience so positive.