Services & Specialties
Patient Finds Special Friendship with Surgeon During Cancer Care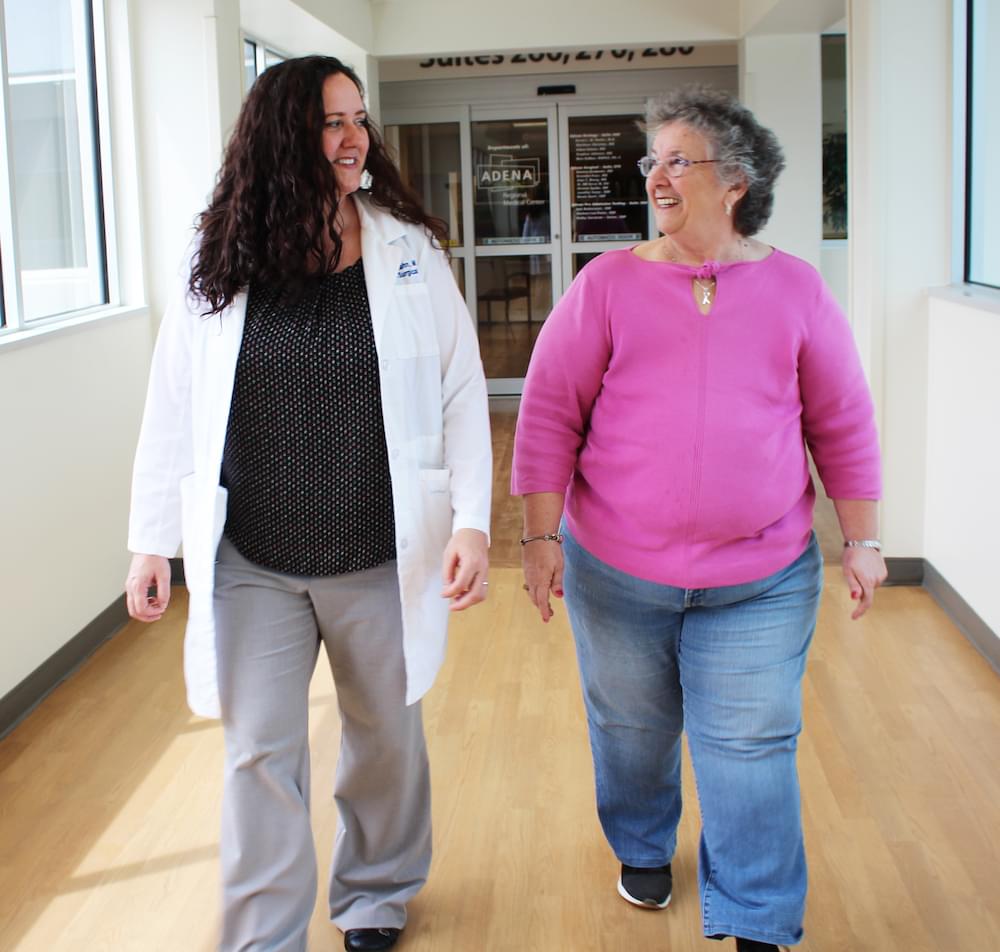 When Pearl Hall, 68, was diagnosed with breast cancer, she was not surprised. Having gone seven years without having a mammogram and knowing cancer ran in her family, Pearl knew the odds of being cancer free were not in her favor.
After years of not getting screened, Pearl's husband actually convinced her to schedule an appointment. "I have no excuses for why I put it off, other than life just happened," she said.
The Hocking Hills resident was diagnosed with breast cancer after having an abnormal screening. The screening came back showing a small tumor. "After the biopsy results came back malignant, the doctor told me we could remove it right away and that's what we did," she explained.
If put off any longer, her cancer could have grown or spread to other parts of her body increasing the chance for the need of chemo or radiation. "I was so blessed to catch my cancer when I did and to have the option to remove it," she said. "I was also blessed to have such a supportive team of experts at the Adena Cancer Center and in Adena Surgery."
As a result of her successful double mastectomy,a risk-reducing surgery for women at very high risk for getting breast cancer, Pearl is now a proud cancer survivor of four years. She praises Adena General Surgeon Dr. Christin Spahn for the expert and compassionate care she was given. "Dr. Spahn is one of a kind," she exclaimed. "She made me feel so comfortable and put me at ease. By just the touch of her hand, I knew I was going to be okay."
Pearl added, "Not only was she knowledgeable, comforting and informative, she was fun. Going to see her for follow-ups was like going to visit a dear friend. Her humor and personality are what got me through the hard times."
As a cancer survivor, Pearl's advice is to not put off mammograms and screenings because early detection could save your life. The Adena Cancer Center recommends that women with normal risk for breast cancer start getting annual mammograms at age 40.
Adena offers 3D digital mammograms at five locations including Chillicothe, Jackson, Greenfield and Waverly, giving patients the fastest and most accurate results possible.
To schedule a mammogram with Adena Radiology, call 740-779-7711 or for more information visit adena.org/cancer.
Dr. Christin Spahn and Adena's team of general surgeons provide a variety of surgical services offering patient experiences just like Pearl's. For more information on Adena Surgery, visit adena.org/surgery.