Nurse Midwife's Presence, Partnership Earns Patient's Confidence in Tough Time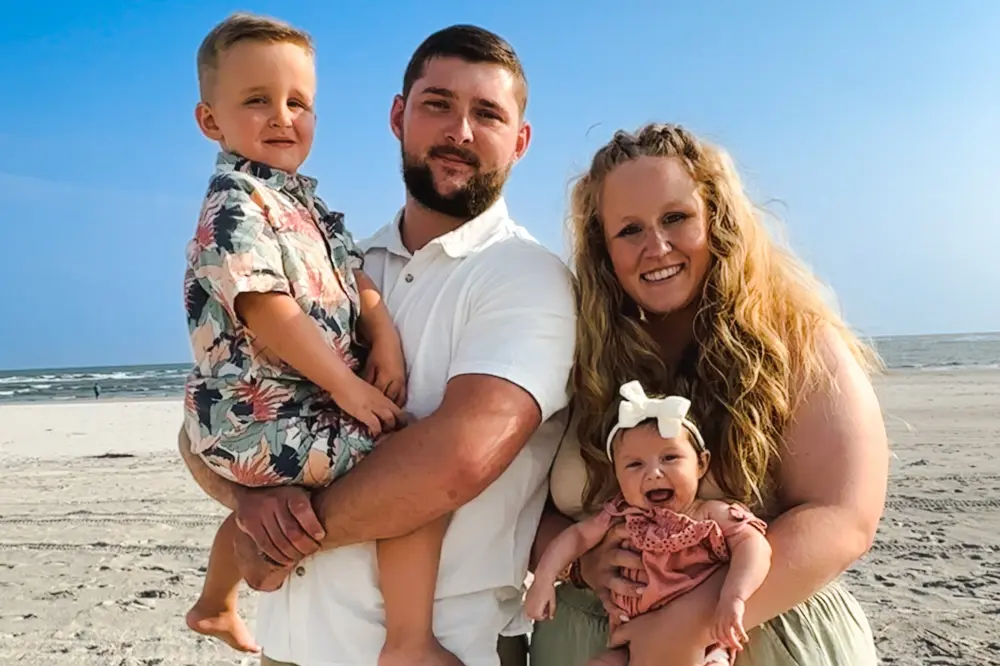 When Sarah Thompson first came to Adena Regional Medical Center to give birth, she couldn't have known that she would not only be leaving with her first child, but with a new partner in care as well.
Sarah entered the hospital during the early stages of the COVID-19 pandemic in 2020 – already a difficult time for patients and health care providers alike -- and found herself in an uncomfortably long labor. About 24 hours into that labor, her experience took a significant turn thanks to the arrival of nurse midwife Shelley Davenport.
"I always tell her she saved the day," Sarah said. "Really, it was just her presence. She made herself available for me and made sure to let me know the what-ifs because I'd been in labor for more than a day, so she was just letting me know what was to come if things went this way or that way. She was very open with me on things that could happen. I'm a planner so I like to know what's going on.
"I became more confident in myself thanks to her. Before Shelley came in, I didn't think I was going to be able to do it. I was opting for a c-section and ready to say, 'just do it,' because I wasn't feeling comfortable or confident in my body. Then, Shelley reinforced the fact that I could do it and just advocated for me as well."
The result was the successful birth of Sarah's son and a new patient-provider relationship that also partnered for the delivery of her second child, a daughter, this past April.
Sarah knows a bit about what makes for a special relationship with patients. Her mother is a nurse practitioner and she, herself, is a nurse in Columbus.
"You want someone who listens to you and your concerns whether they think they're preposterous or not," she said. "That's what's going to make the patient comfortable. Even if you can't provide those things, just hearing the patient out and listening to why they want what they want and then being able to provide a response that's not saying they're not going to get that is important."
That's what Shelley did so well, Sarah said. For instance, since Sarah didn't want to take a drug to help stimulate labor, Shelley worked through a list of several other options in the hope of addressing her patient's wishes.
In short, Sarah felt more like a partner in her care than a recipient of it. It's that fact, she said, that can bring comfort to those who may be facing one of the more difficult or vulnerable moments in their life.
"I always let my patients know they're in the lead," Sarah said. "Shelley does a great job with that same thing, not making you feel nervous or scared."
Shelley's approach left Sarah feeling much more confident going into her second childbirth experience than her first.
"It was pure bliss, everything went great," Sarah said. "Shelley followed exactly what I wanted and made sure I was educated and aware of any decision that may be needed. We talked about all the what-ifs, she was just fantastic.