Community News
Float pool nurse addresses COVID-19 myths, tough family conversations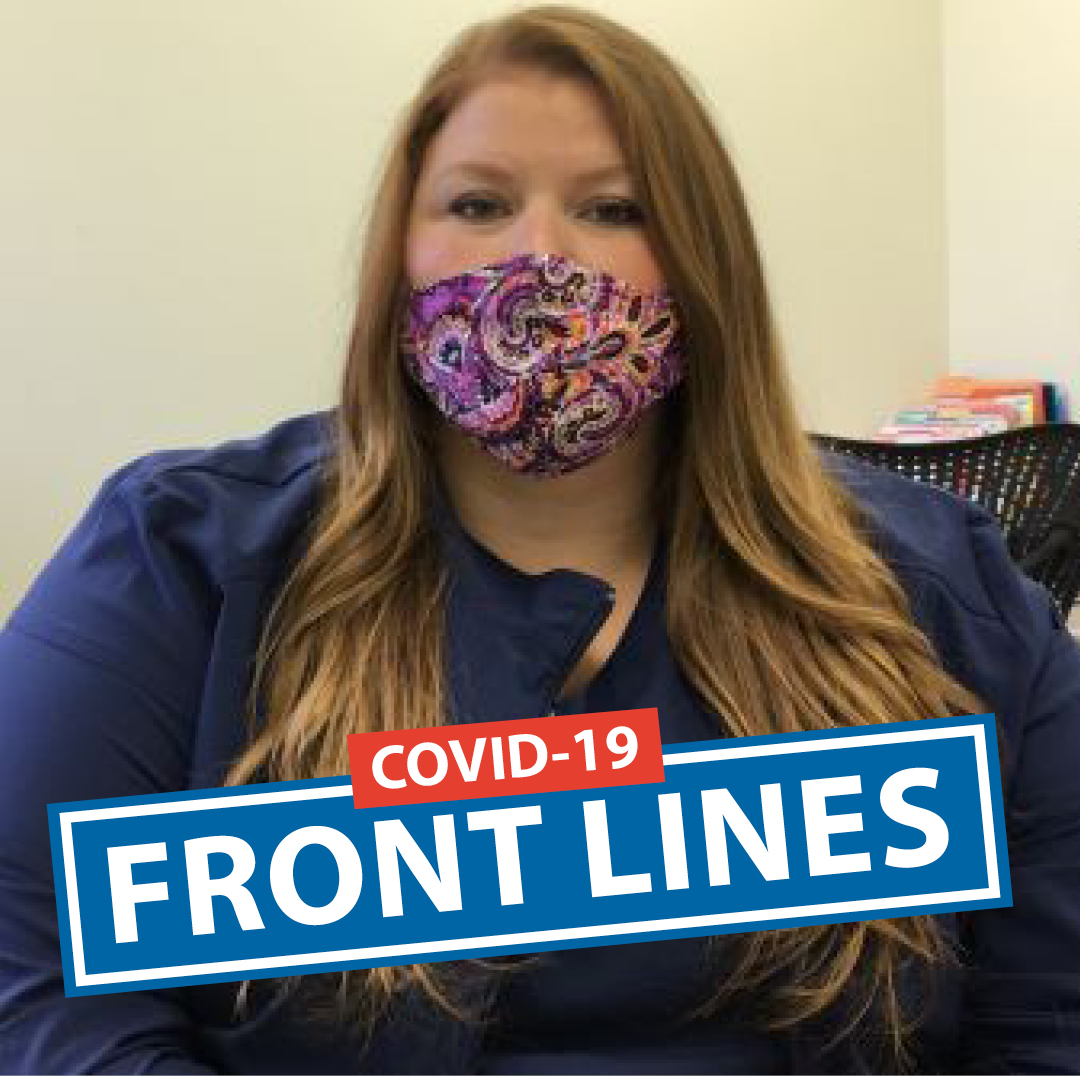 Meet Madison Francis, a float pool nurse who works throughout Adena Health System and has treated COVID-19 patients, also doing post-mortem work. She said that while performing that latter role, it was not uncommon to see a patient pass of Coronavirus on any given shift.
Here, she shares some thoughts from the front lines for members of the community to consider when deciding whether to mask, social distance, practice vigorous handwashing and avoid large gatherings.
On beliefs held by some that COVID-19 is just a bad flu and only impacts the elderly:
"There's 50-year-old men and women passing. These are not grandmas and grandpas at the end of their life, these are 45, 50 year olds. These are not the elderly. I think a lot of people don't take it seriously if they are 45 and healthy and they might just have asthma or hypertension or something along those lines. I take care of patients who were working a 9-to-5 job last week and now are in the hospital requiring 10 liters of oxygen."
On beliefs held by some that masks weaken the immune system:
"Some people who argue it weakens their immune system by wearing a mask, honestly, it really makes me laugh because I've worked 16-plus hour shifts. Since March, I've worked anywhere from 40 to 72 hours a week in either a N95 mask or respirator and I'm healthy, so I don't understand how that would weaken anyone's immune system. One thing we do know for sure to stop the spread is to social distance, wear masks or facial coverings and practice good hand hygiene."
On communicating with patient families:
"I'm critically care trained, so I know that when a patient comes in and they can't breathe on their own – not intubated but they're on high-flow oxygen therapy or a Bipap – we know what that means. Those patients are still alert and oriented and still talking and still want to communicate with their families, so I make it a point during my shift to communicate with families. I always offer using FaceTime so they can see their family member. … It is so hard to communicate (a patient's critical condition) to (family members), or they'll call and say, 'I want to talk to Dad,' but he's on a bipap machine and can't talk to you on the phone. I can take the FaceTime in there, but he cannot hold a phone and talk because of the machine. … We also try to make it a point to have one person who can call the rest of the family members. It takes so much time just to be on the phone and talk to the families and do FaceTime, and you're trying to care for these people. It's a lot, actually."
On protecting her own family:
"Originally, with all of the uncertainties, I was going to isolate from them. Now that we know more about the virus, after each shift I change my clothes, I shower at the hospital and then I go home. I put my scrubs in a special bag and I wash them as soon as I get home. I make sure my shoes are wiped down. I actually have more fear of getting it at the grocery store than I do of getting it at the hospital now."
On whether hospital staff are burned out:
"I really think people think our frustration is burnout. We're not burned out. I will take care of COVID patients every single day, it's a privilege to be able to take care of our community that way. I see that as I am there for that person."
To hear more about the experiences of some of Adena's frontline workers in the COVID-19 crisis, please see the story "COVID-19 toll intense on Adena frontline healthcare workers."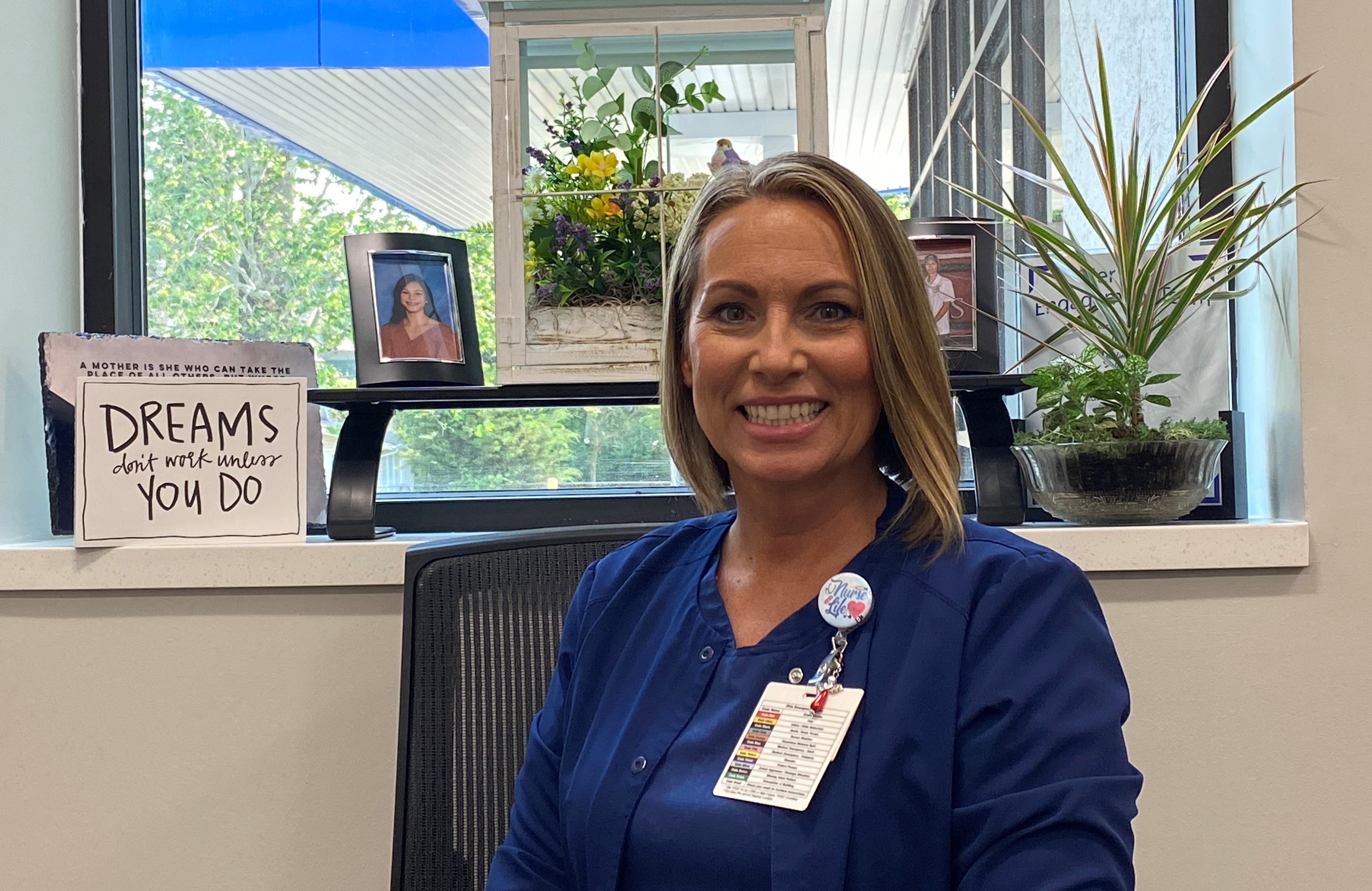 Adena Greenfield Medical Center Nurse Manager Kris Donley is a nominee for the very prestigious Ohio Hospital Association's Albert E. Dyckes Health Care Worker of the Year Award.
Date: