Adena Health Patients Don't Need to Live With Hip Pain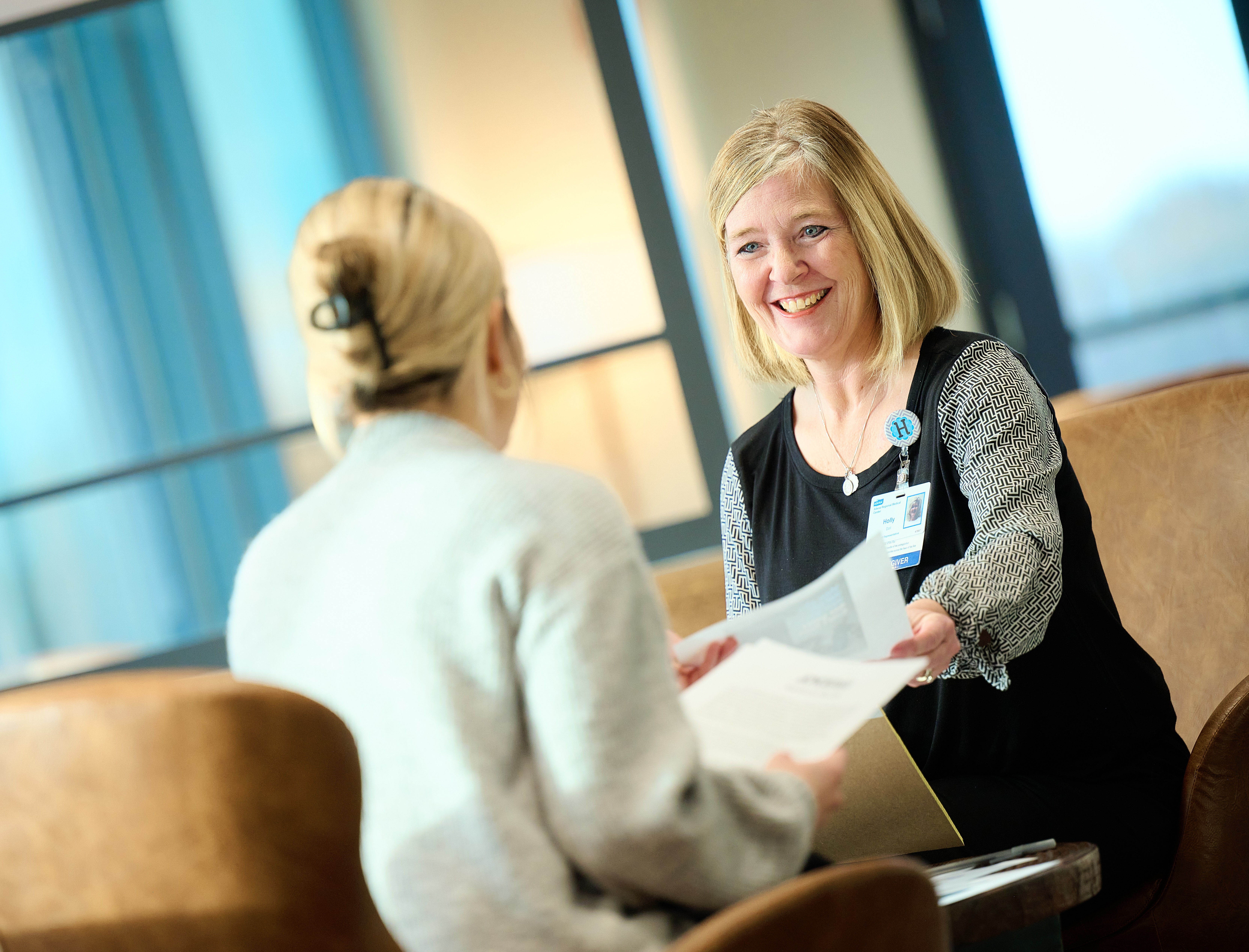 Hip pain is the fourth most common type of joint problem in the United States, with more than five percent of U.S. adults reporting regular discomfort.
Delaying hip pain treatment can severely impact mobility and quality of life.


When something hurts in your bones, ligaments, muscles or joints, you need more than just a surgeon. That's what Adena Health patients Holly Doll and Nathan England found when they came to Adena Orthopedic and Spine Institute with their hip aliments.

As a regional leader in orthopedic care, Adena Regional Medical Center has earned The Joint Commission's Gold Seal of Approval for Advanced Total Hip and Knee Replacement Certification. Achieving this level of certification places the hospital among only nine other hospitals in Ohio, while being the only one in the central and south central region.

As an advanced certified program, patients can expect the highest level of care and quality where they have an active role in their care producing better outcomes and faster recoveries getting them on their feet and home faster.

Holly's Story

For a while, there didn't look to be many options for 51-year old Pike County resident Holly Doll as she struggled every day to put one foot in front of the other due to severe hip pain.

Looking for relief, Holly was evaluated at another health care system and told that she was too young for a total hip replacement.

After years of living with the pain, however, she finally decided she couldn't take it any longer and reached out to Adena Orthopedic and Spine Institute for help. That's when she found Neel Patel, MD.

After reviewing her case, Dr. Patel and Holly came to the decision together to proceed with an anterior approach right total hip replacement. Holly had her procedure done and was instantly on the road back to her normal lifestyle that had been limited by the pain for so long.

She was discharged from the hospital the next day, and was able to maneuver around her house without the use of a walker and with very minimal use of pain medications. The following week, Holly started physical therapy, making surprisingly fast progress from walking up stairs to riding a stationary bike. She was even able to return to work within two weeks of her procedure.

As a health care worker herself for more than 26 years, Holly says she highly recommends Dr. Patel and was very impressed at every step of her care journey.

"The staff at Adena Orthopedic and Spine Institute was phenomenal. From the time that I arrived to when I was discharged, I could not have asked for a better experience," she exclaimed.

Nathan's Story

Nathan England did what a lot of people do after they slip and find themselves in pain.

"I rubbed some dirt on it and went on my way," he recalled. But six months later, his pain was still there and getting worse.

He went to see sports medicine physician Clinton Hartz, MD, at Adena Orthopedic and Spine Institute. Dr. Hartz ordered x-rays and diagnosed Nathan with arthritis in both hips, as well as avascular necrosis, a condition in which the bone is starting to die due to a lack of blood.

Dr. Hartz wanted to refer Nathan to an orthopedic surgeon, but Nathan was hesitant – for a while. Finally, Nathan had enough of the pain and met with Nicole Meschbach, MD, about a double hip replacement.

Nathan said that, 13 days after his first surgery, he was able to bend down and tie his shoes. On day 14, he underwent his second hip replacement.

"Dr. Meschbach is a magical woman," Nathan said.

A board-certified surgeon and fellow trained in adult reconstruction, Dr. Meschbach performs hip and knee replacements, as well as partial knee replacements and revisions. She specializes in the anterior approach to hip replacement, which is proven to produce a faster recovery, as it doesn't require cuts to muscle or tendons to reach the hip.

Nathan knows that he made the right decision to trust the team at Adena Orthopedic and Spine Institute to get him back to living his life and doing what he loves.

"It's been amazing—the whole process," he said.

If you are experiencing hip pain, especially if it is limiting your activity, preventing adequate sleep, or affecting your health, call Adena Orthopedic and Spine Institute at 740-779-4598 or visit Adena.org/AOSI.