Adena Health Midwives Help Patient Feel Empowered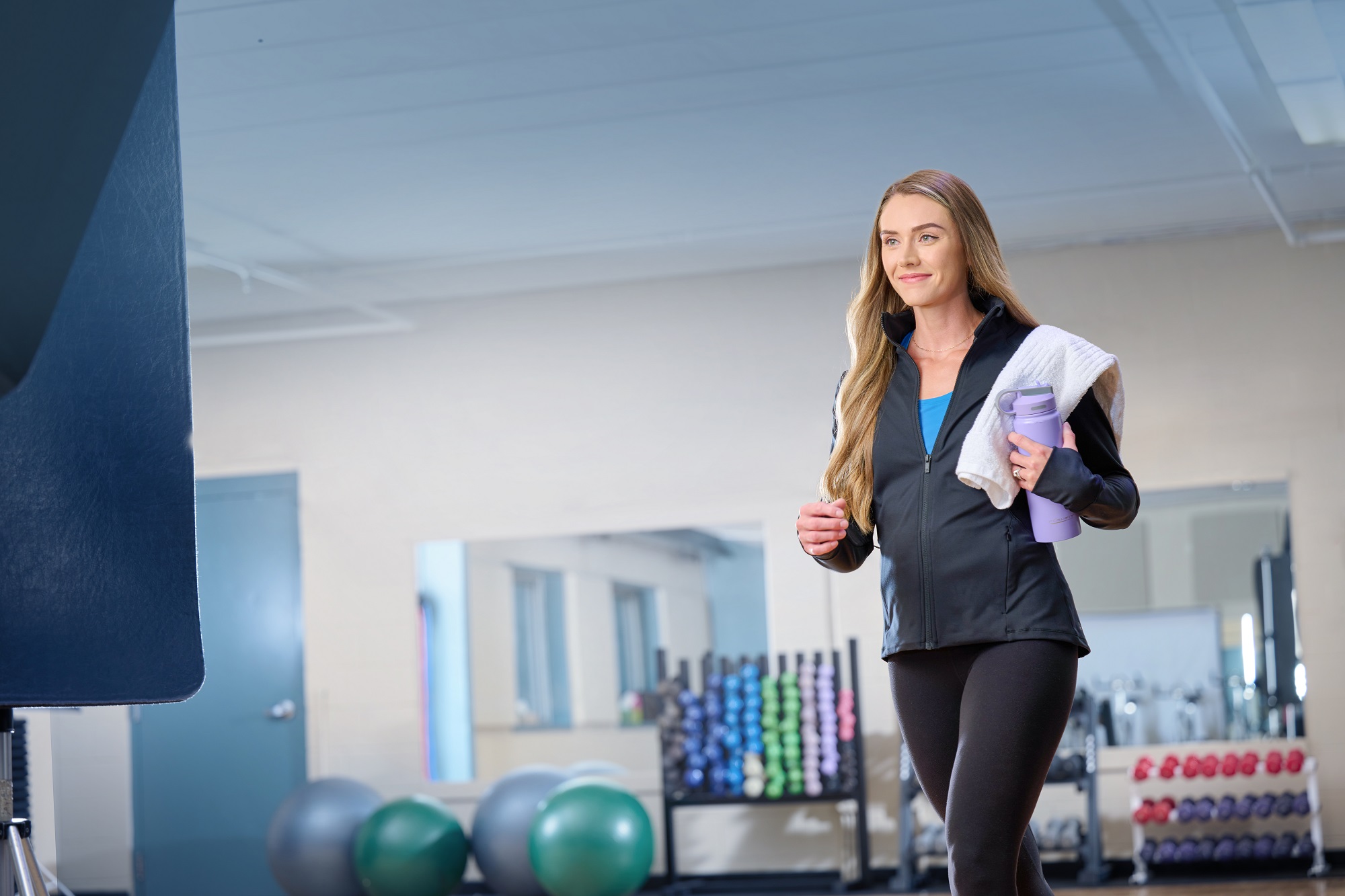 Empowerment may not be the first word that comes to mind when discussing treatment for any health condition. For Chillicothe resident Hillary Fannin, however, that's the word that best describes her personal experience with Adena Health's nurse midwife program providing both her obstetric and gynecological care.
As a personal trainer, Hillary understands the importance of caring for her body. That's why she places her trust in Adena's board-certified doctors, nurse midwives, and women's health experts.
"When women come to the midwives, they will feel enabled and confident in their health choices and be free to listen to their body and feel comfortable explaining it to someone else," Hillary said. "I think one thing I had struggled with at one point is I would feel like something was a little off but didn't think it was worth going and seeing anybody about. I've never felt shut down by a midwife, though, for saying something is going on and I don't know why it's happening. They give me the time and care to discover what's happening and trust that what I say I'm feeling is really going on.
"I remember vividly one of the midwives coming in during my third birth and I told her I really felt like I could start pushing. I asked her if she wanted to check me first and she said, 'No, you know your body, you're fully dilated, so if you're ready to push, let's go.' It surprised me that she trusted me like that and she was right, it was a super easy delivery. To have someone look at you and tell you that you know your body best, it was just really empowering."
Prior to the birth of the first of the four children she shares with husband and Röst Coffee owner Trent Fannin, Hillary had learned a little bit about midwifery from a friend who worked as a doula. Her first personal experience with one, however, came about accidentally before delivering the first of two children born in Columbus prior to moving to Chillicothe.
"I was supposed to go to St. Ann's, but the labor had progressed so quickly that we stopped at Mt. Carmel East and I got the provider who was on call, and that ended up being a midwife," Hillary recalled. "That's what made me aware that was an option."
Following two natural births in Columbus hospitals, she decided that she liked the approach of a midwife and, upon moving to Chillicothe and learning that Adena Health had an active midwife program, that she wanted to continue her OB/GYN care with one.
"Even though my physician was great with my second child, I was drawn with my first, third, and fourth births to the midwives' approach because I liked the more relaxed atmosphere and a lot more of a going with the flow than just following protocols," Hillary said. "With my third child, I ended up needing to be induced, but the midwife gave it 12 full hours to try and get things started naturally and was constantly offering different options for what I could try. I felt like they heard every desire that I had, and I felt really empowered."
With such positive experiences in her two births at Adena Health, Hillary also decided to stay with the midwife team for her gynecological care. Since making that decision, she has been cared for by nearly everyone on the midwife team with that same personal touch. When she was diagnosed this year with a dermoid cyst that would have to be removed by Chris Nnoli, MD, for instance, one of the nurse midwives she had worked with before learned what was going on and called Hillary on her own time just to touch base.
It's that kind of caring that she said makes such a difference as a patient.
"It's almost like talking to a friend with them, they're very caring," Hillary said. "The midwives will call me to see how I'm doing or give me further peace of mind with whatever I'm dealing with. It's not like they mentally clock in and clock out with you, they're still thinking about you even when they're on to the next patient."
Adena Health midwives see patients in Chillicothe, Circleville, Hillsboro, Jackson, Washington Court House, and Waverly. Schedule an appointment or learn more about Adena Women's Health services and providers by calling 740-779-7201 or visit Adena.org/women.