Services & Specialties
Adena Bone and Joint Getting Patients Back To What They Love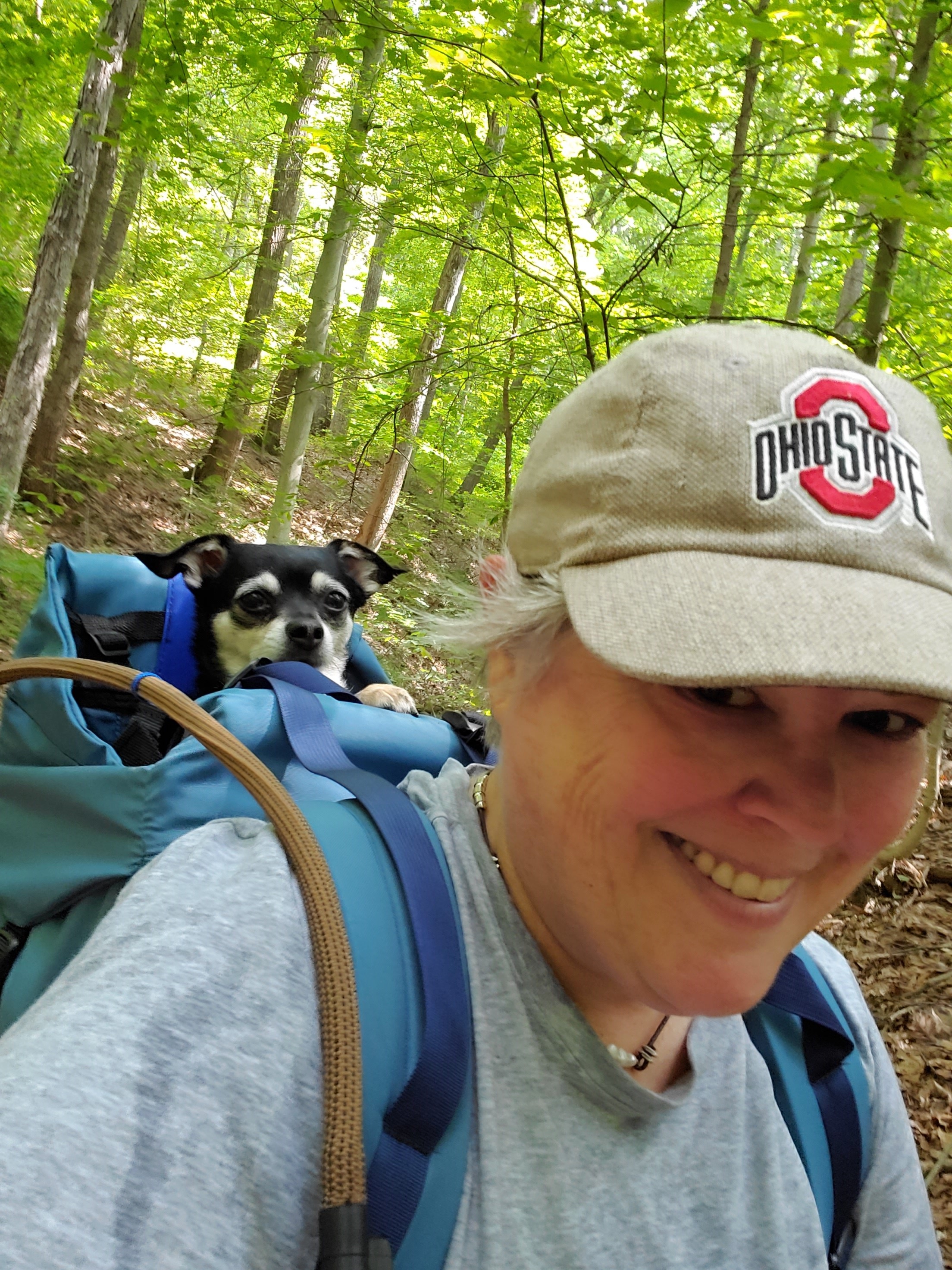 What kind of difference can quality orthopedic care make in a person's approach to life?
Just ask Jeri Flowers-Roberts, whose mother, Janet Flowers, recently underwent surgery with Adena Bone and Joint Center orthopedic surgeon Dr. Neel Patel. Janet, while socializing with neighbors May 2, fell and broke her hip after a misstep onto some uneven concrete in her driveway.
During recovery at Adena Greenfield Medical Center shortly after surgery, Jeri shared her surprise at how rapidly her mother was responding.
"Truthfully, with all of the pain she's been in with the broken hip, she looks better than I have seen her in some time," she said at the time. "My mom has done remarkably after the broken hip. I just talked to her (while in recovery at AGMC) and she said she got to play cornhole tonight and beat Mary's (AGMC caregiver) butt. She told them to leave it out and they're going to practice tonight."
Cornhole is one thing, the ability to return to all of the favorite activities of everyday life – particularly those involving a wide range of pain-free motion – is another.
"Mom is extremely active," Jeri said. "She golfs on Thursdays, loves to work in her flower beds, enjoys the fresh air and sunshine. She lives life to the fullest and has never met a stranger."
Shortly after the surgery, however, Jeri said Janet was feeling up to that greater challenge as well, not wanting anyone to have to stay all night with her upon her return home.
Jeri admitted being a bit apprehensive about the procedure, but said the experience on both the Adena Regional Medical Center and Adena Greenfield Medical Center campuses was exceptional.
"Everybody from nurses, physicians, cleaning staff, the guy who wheeled her into surgery and Dr. Patel were amazing," Jeri said, adding that her mother also had high praise for the food.
Jeri and Janet were particularly impressed with Dr. Patel, who joined Adena Bone and Joint last fall and who Jeri said was "unbelievably down to earth and caring."
"After surgery, he stayed with mom during recovery," she said. "Afterwards, he met with me for her update for 15 to 20 minutes. I was totally impressed and I will recommend him to each and every person. Unbelievable."
Dr. Nancy Myers, DDS, who underwent surgery to repair damaged ankle ligaments in early May
with Adena Bone and Joint, was so impressed with her care that she wrote a letter to Adena President and CEO Jeff Graham the very same day as her surgery praising all of the staff members involved with her care.
"I began this journey several months ago, seeing Dr. Bradley Strauch for the initial consultation to start the surgical process," Myers wrote. "He and his staff guided me through the process to get me to this day and I could not be happier. … I cannot speak highly enough about the professionalism of that department, and they will do well moving forward."
After thorough evaluations conducted by the non-surgical side of the practice, Dr. Caleb McFerren performed her procedure, and Myers praised his "thorough explanations of surgical options, his excellent bedside manner and the obvious knowledge he possesses."
She also offered kudos to the entire staff involved with her procedure, beginning with the receptionist and including those involved with pre- and post-operative care and those involved with the procedure itself. Because of them, she said, she will be able to get back to one of her favorite activities – hiking with her dog.
The Adena Bone and Joint Center features expert orthopedic physicians and sports medicine providers offering high-quality orthopedic care, helping residents of south central and southern Ohio stay close to home for care. Its physicians and staff are guided by a goal to get patients the care they need quickly to help them get back to work and the activities they enjoy and that surgery should only be a last resort after non-invasive treatments are utilized. Services are offered in orthopedics, neurology, pain management, physiatry, podiatry, spine and sports medicine.
In September, Adena Bone and Joint will move into it new five-story 111,000-square-foot home in the Adena Orthopedic and Spine Institute being completed on the Adena Regional Medical Center campus in Chillicothe, raising the bar on its clinical care and patient experience even higher.
For more information about the Adena Bone and Joint Center, visit Adena.org/ortho or call 740-779-4598 to schedule an appointment.