Community News
Adena and Carver Community Center Collaborate on Garden to Produce Hands-on Education and Healthy Meals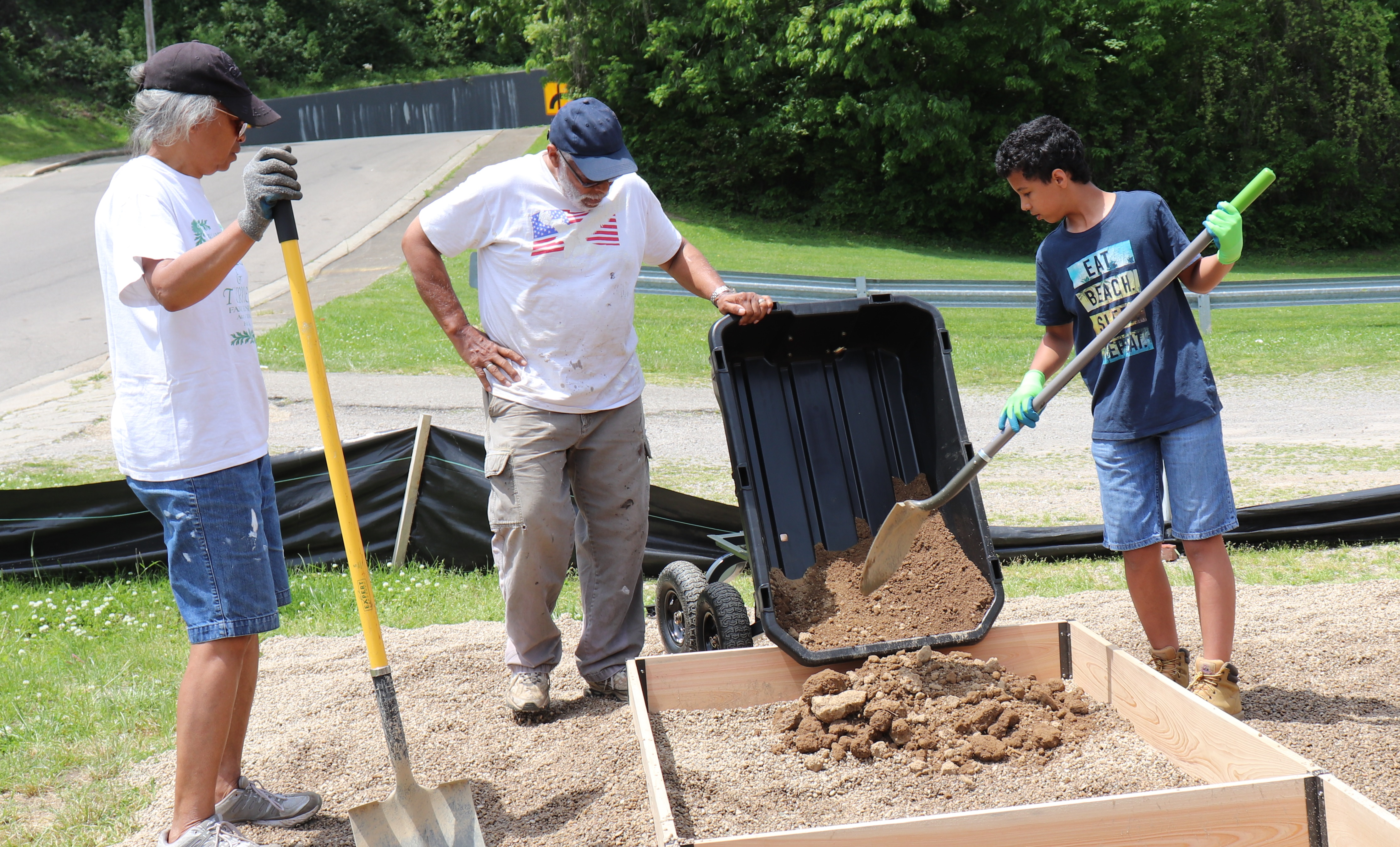 Chillicothe's Carver Community Center has long been a neighborhood hub for people of all ages, with a variety of needs. The Center is located at 165 W. 4th Street, housing a childcare center, a preschool program, and a Youth Development Program for school-age children. The Center also operates a free, weekday lunch service for anyone in the community who needs a meal.
For years, community leaders with Carver, and those living in the neighborhood, expressed concerns about an abandoned house that sat outside the center's front door. The house was an eyesore and a safety concern for people living nearby, and for the children and families who utilize Carver's services. The house has been removed, opening up the now vacant property for Carver to literally - grow its services.
With its responsibility to provide for people young and old, Carver's board, community partners and volunteers began discussing how a garden could provide healthy meals for the children as well as its daily lunch program. The leaders also decided to involve the children in the caretaking process, generating excitement at all levels.
"There are many benefits to gardening, it's a great way to get children outside and it gives them a better sense of where food comes from," said Carver's Executive Director Justine Smith. "Gardening is a huge science and math project. Our children learn why plants need sunlight, what makes them green, and how many hours of sunlight does each plant get each day. This is a project where the children are learning as well as having fun!
Thanks to donations, including $5,000 from Adena Health System's Office of Community Health & Development for materials and plants, along with planting and gardening guidance from Way Farms, the garden is taking shape. Volunteers gathered recently to move and level pea gravel for the garden's foundation, built and set up raised bed boxes, and loaded each section with soil.
With a shovel in hand, Dr. John Gabis, a family physician with Adena Pickaway-Ross Family Medicine, and the Health System's Medical Director of Community Partnerships, joined volunteers working to make the garden a reality. "Every action toward good health within our community creates a deeper culture of wellness for all of us," Dr. Gabis said. "We know that fresh vegetables are part of a well-rounded and healthy diet, and teaching children how to care for their garden is a great first step. As they begin to see the fruits of their labor, we are helping them build a lifelong love for not only gardening and providing for oneself and family, but in also developing a taste for healthy foods and good habits to last a lifetime."
Thirteen-year old Nehamiah is a youth leader at Carver who jumped in to help build the garden. When asked why he felt it was important to volunteer, Nehamiah said, "It's fun!" He also likes the garden's purpose, explaining, "It's going to be helpful for people if they don't have vegetables."
A variety of vegetable and herb seedlings have been being planted by Nehamiah and other volunteers. Throughout the summer, children enrolled in the summer programs and local volunteers - including those from Adena, Way Farms, and more will work to help the plants grow into food that the Community Center will use in meals for the children and its weekday free lunch menu.
To learn more about Adena Health System's Community Health services, visit adena.org/community-health. For more information about Carver Community Center's activities and services, search and follow Carver Community Center on Facebook.