Community News
2021: Family, Friends and Neighbors Caring for Family, Friends and Neighbors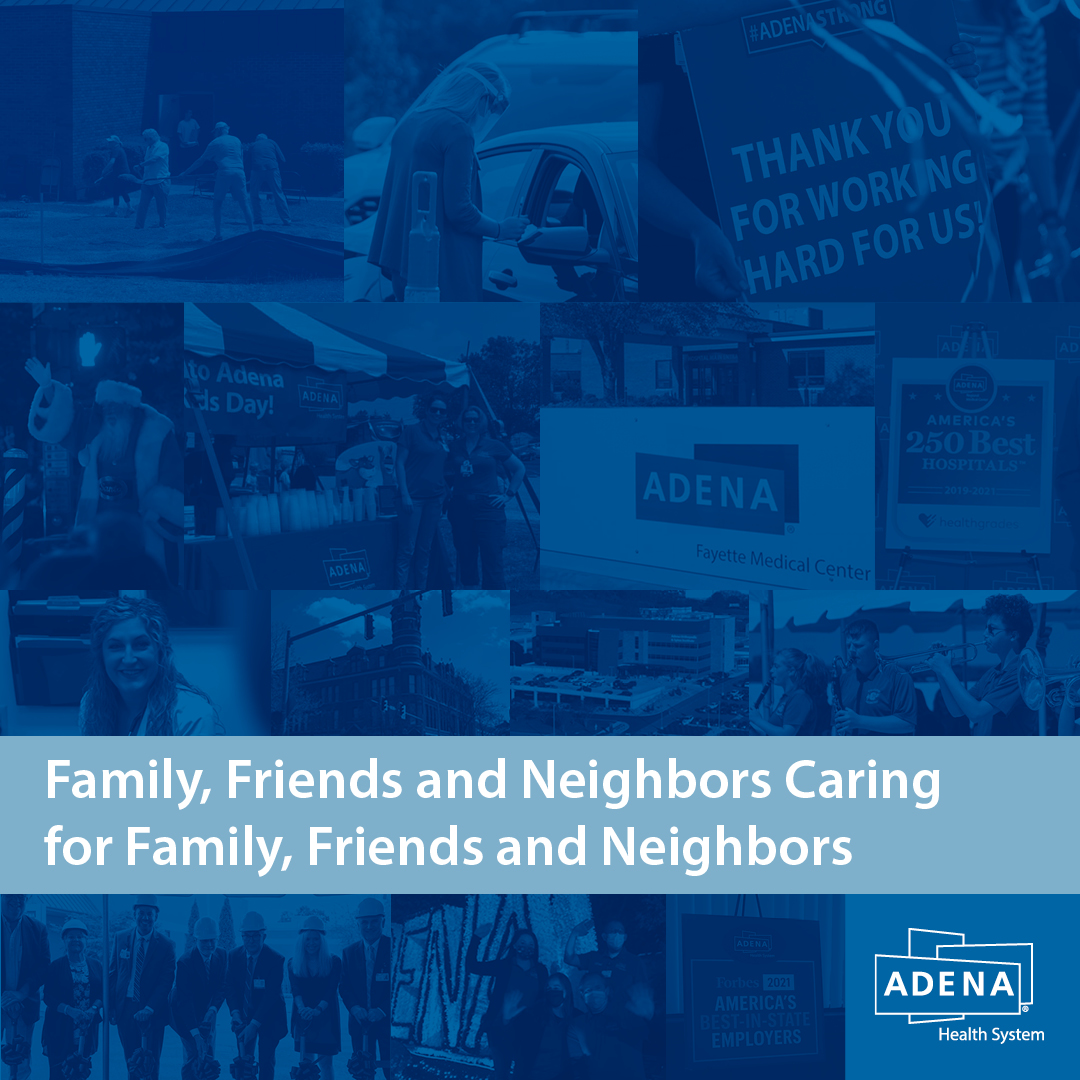 It was a bright, sunny afternoon at a ribbon cutting ceremony in late August when Adena President and CEO Jeff Graham, with the Adena Orthopedic and Spine Institute (AOSI) as a backdrop, talked about the Health System being made up of family, friends and neighbors caring for family, friends and neighbors.
That day, he was looking ahead to the September opening of the new home to Adena's nationally accredited orthopedics program and specialized care for orthopedics, spine, sports medicine, neurology, podiatry and interventional pain management. While the launch of the AOSI was one of the crowning moments of 2021 for the Health System and its patients, the sentiment spoken that day captured Adena's everyday commitment to its communities.
"More than 125 years ago, what is now Adena Health System was created by members of the community for the community – its founders passionate in the belief that everyone should have access to quality care," Graham said. "Today, we share that passion and commitment, which has been demonstrated over the past year through investments in new facilities and technologies; attracting top physicians, advanced practice providers, nurses and other caregivers to Adena; and forging even more partnerships with other health systems and community organizations that enhance what we do here at Adena to keep specialized care close to where our patients and families live."

Much like the prior year, the COVID-19 pandemic posed challenges along the way, with the Delta variant of the virus producing COVID-related patient surges far exceeding the hospitalizations that occurred during the initial stages of the pandemic. Adena responded, taking the lead in helping the community navigate the crisis through its urgent care and hospital services, operating one of only 15 mass vaccination clinics in the state and providing drive-thru COVID-19 testing sites for patient convenience and safety. As physicians, nurses and other caregivers continued to man the front lines against COVID-19 while maintaining the usual wide array of other services across the Health System, Adena never lost its focus on the future by expanding its services and community partnerships to benefit more of our area's residents.
Among those efforts:

Launching a pediatric hospitalist program partnership in January with Nationwide Children's Hospital that brought around-the-clock pediatric specialist care to Adena Regional Medical Center, keeping families close to home for essential care.
Adding what is now Adena Fayette Medical Center to the Adena family in May. Besides the ability to expand services in Fayette County, the move also brought with it plans for future construction of a new hospital in Washington Court House.
The aforementioned opening of the AOSI in September. In addition to bringing several related specialties together under one roof, the facility also opened with a concierge-level of client service and new technology, enhancing the patient experience.
An October groundbreaking for a new Medical Office Building expansion onto Adena Greenfield Medical Center. Expected to open in the summer of 2022, the new facility will enhance existing services and the patient experience while setting the stage for future expansion of providers and services in Highland County.
Adding more than 70 new physicians and Advanced Practice Providers during a very successful recruiting year in 2021.
Expanding a partnership with The Ohio State University to begin a move to a much-improved electronic medical record system called Epic that will benefit patients when it goes live the latter part of 2022.
Completing the purchase of the Carlisle Building in downtown Chillicothe. Adena's decision to become the major tenant for the building played a key role in the Carlisle's restoration and reopening in 2015 – a reopening seen by many as having been a catalyst for downtown revitalization – and its outright purchase by Adena in the summer of 2021 served to further the Health System's commitment
That level of commitment, both to the communities Adena serves and to those who work each day to improve the health and quality of life in those communities, brought with it several honors from key stakeholders in the healthcare industry. Among them:
Several for Adena Regional Medical Center, including being named one of America's 250 Best Hospitals by Healthgrades; receiving a Blue Distinction Centers for Maternity Care designation from Anthem Blue Cross and Blue Shield; being named a Five-Star Hospital by the Centers for Medicare & Medicaid Services; earning an "A" Hospital Safety Grade from Leapfrog; receiving The American Heart Association's GoldPlus Get With the Guidelines Stroke Quality Achievement Award; and being named a Top Rural Hospital nationally by The Leapfrog Group.
Recognition for the entire Health System through being named to the Forbes Best-In-State Employers 2021 list.
Adena recognizes that caring for the health of our communities doesn't exist only within our exam rooms and surgical suites. It also involves playing an active role in the overall health of the community and continuing to develop partnerships that enhance that health.
During 2021, Adena invested more than $1 million dollars in community health funding, including more than $650,000 in an ongoing program providing athletic trainers to several school districts within the counties we serve and more than $400,000 in other community programming and initiatives. Health System caregivers and volunteers also made significant time investments in community involvement, logging in excess of 2,500 volunteer hours, producing over 25 virtual community health town hall events and supporting 68 community events and organizations with either funding or volunteers.

"Over the last two years, our amazing caregivers at every level of the organization have given so much of themselves to care for the communities they call home," Graham added. "Through unprecedented patient volumes, long hours, constant demands and personal sacrifices, they have persevered and even thrived supporting one another and lifting our region to better places. Through all this, they showed up every day for our family, friends and neighbors providing more than one million visits within our facilities. I am proud of our Adena family. It is because of their strength and talents Adena has never been stronger and why I am excited for what lies ahead in the new year."

For more about Adena Health System visit us at adena.org, or follow us on Facebook, Instagram, or Twitter @adenamedical.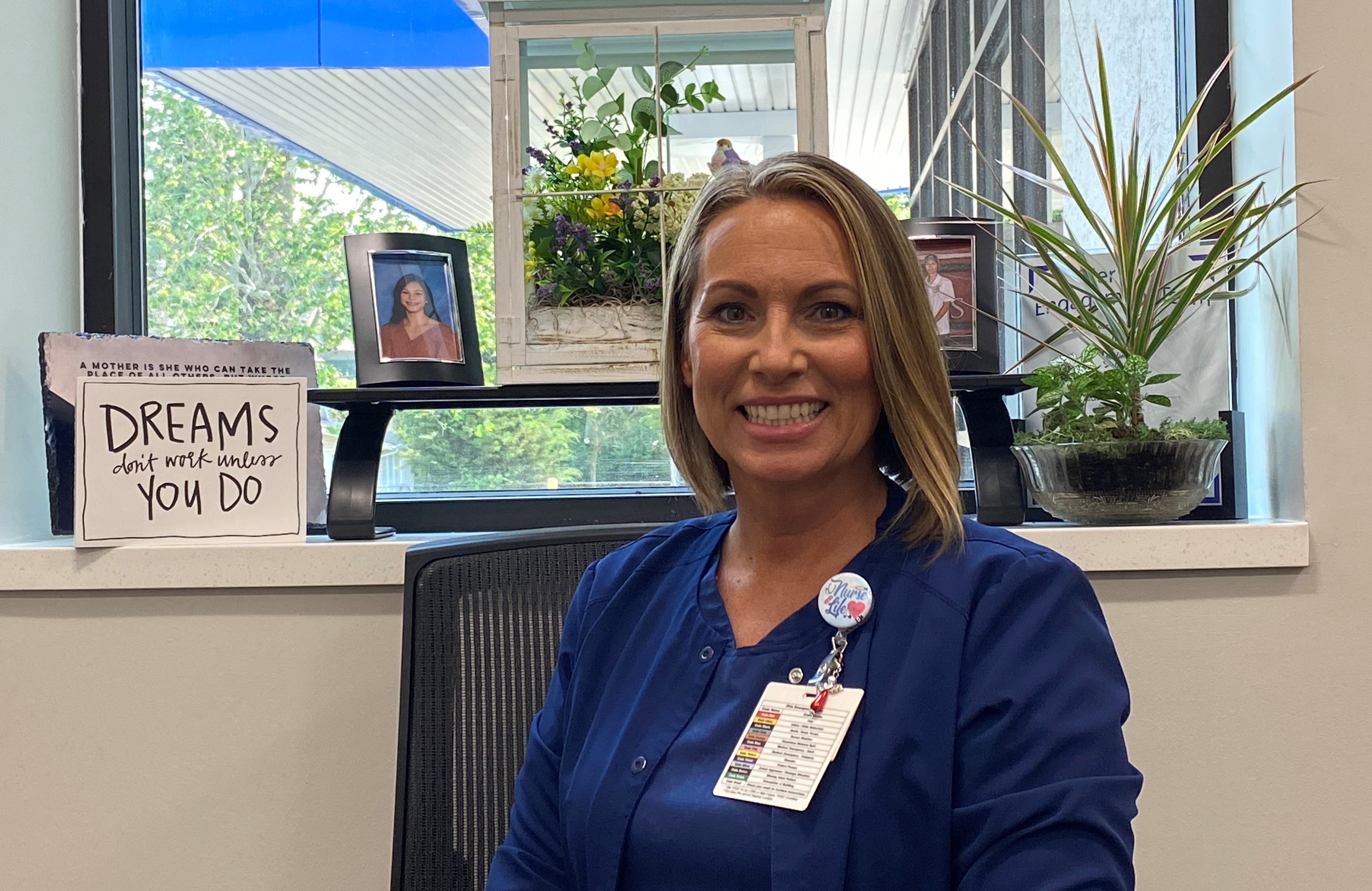 Adena Greenfield Medical Center Nurse Manager Kris Donley is a nominee for the very prestigious Ohio Hospital Association's Albert E. Dyckes Health Care Worker of the Year Award.
Date: