Innovative Sleep Treatment Returns Waverly Woman to Restful Sleep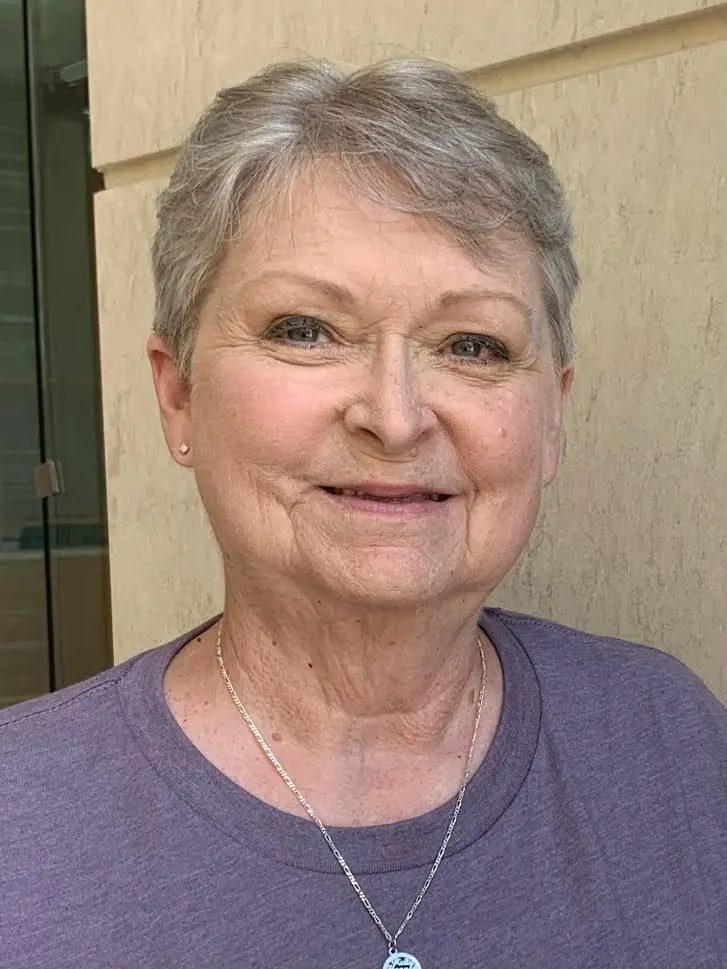 A little more than a year ago, Waverly resident Penny Williams recognized that she wasn't sleeping well. Until Neurology and Sleep Specialist Dr. Siyun Li required her to take three sleep apnea tests, however, she didn't realize just how significant the source of her restless nights was.
"They told me I stopped breathing 42 times in a 60-minute period," Penny said, thankful that she decided to speak with her primary care provider, Dr. Catherine Farinet in Piketon, about her sleep issues.
With the help of Adena's Sleep Center, Penny found the answer she was looking for: Inspire Sleep Therapy. The innovative program, also known as upper airway stimulation therapy, has improved the quality of her sleep by helping her deal with the obstructive sleep apnea (OSA) disrupting her breathing.
Dangers of Sleep Apnea
Penny is far from alone in suffering from the effects of OSA. According to the American Sleep Apnea Association (ASAA) website, an estimated 22 million Americans suffer from the common, sleep-related breathing disorder that occurs when soft tissue in the throat or the tongue itself blocks a patient's airway during sleep.
If left untreated, OSA can lead to exhaustion and irritability, and studies have shown it can contribute to more serious health issues such as an increased risk of high blood pressure, stroke, heart attacks, dementia, cancer and death. Among the symptoms that indicate you may be dealing with OSA are excessive snoring, insomnia, dry mouth or sore throat, abrupt awakenings, morning headaches and high blood pressure.
While there are several surgical procedures available to address the issue, including ones involving the tightening of the soft tissue or tongue, patients also have several non-surgical options they can explore.
One of those best known to most people involves use of a Continuous Positive Airway Pressure (CPAP) machine, which uses a facial respirator mask to keep airways open during sleep by pushing mild air pressure into the nose and throat. Some patients, however, don't respond well to wearing a mask connected to a bedside air unit while trying to sleep.
Penny was one of that latter group. During her overnight sleep apnea tests, several attempts to connect various types of masks – including ones that covered the bridge of her nose and ones inserted into her nostrils – to the CPAP machine were unsuccessful.
"They try to figure out what's best for you, but every piece of equipment they put on me didn't fit or seal properly," she said.
Getting Inspired
Following her sleep tests, Penny was directed to Adena Ear, Nose & Throat surgeon Dr. Corey Cheresnick to learn about Inspire.
"I was told I was the perfect candidate for Inspire, but I had no idea what it was," she said.
Inspire, seen as a new alternative to CPAP, features an implantable device and related sensors that work in harmony to deliver the mild stimulation necessary to keep the airway open and enhance sleep. The device consists of three implanted components, including a programmable neuro-stimulator, a pressure-sensing lead that detects a patient's breathing, and a stimulator lead that delivers mild stimulation to the tongue nerve.
Once the patient is ready to use the device, he or she clicks a separate hand-held remote controlling the neuro-stimulator. The sensor tasked with monitoring the patient's breathing sends a mild stimulation to the tongue nerve, opening the airway to allow for normal breathing. The device can be fine-tuned by Adena's Sleep Center team to find the proper adjustment for each individual.
Penny said the three-hour outpatient procedure to implant the device was well worth it. During the procedure, three small incisions are made under the chin, below the collar bone and along the side of the chest below the ribs to allow for the implant.
"I've had this for a year and, except for changing batteries, it works well," she said, also noting that her recovery from the procedure went better than expected. "My recovery was not bad at all, although I was sore. I laughed because I had all these bandages on and then I found out the nurse told me I could take them off after 24 hours."
Those patients considered for the Inspire treatment must meet certain health requirements to qualify. Penny strongly encourages those suffering from OSA to speak with their physician to see if they meet the criteria for the procedure.
"I have a small scar under my chin, big deal," she said. "It's worth all of it. It works for me and I'd do it again."
If you are experiencing obstructive sleep apnea symptoms or are currently under care for OSA and would like to consider the upper airway stimulation therapy, contact the Adena Sleep Center at 740-779-7286.