Adena Health Patient Believes Procedure, Doctor Saved her Life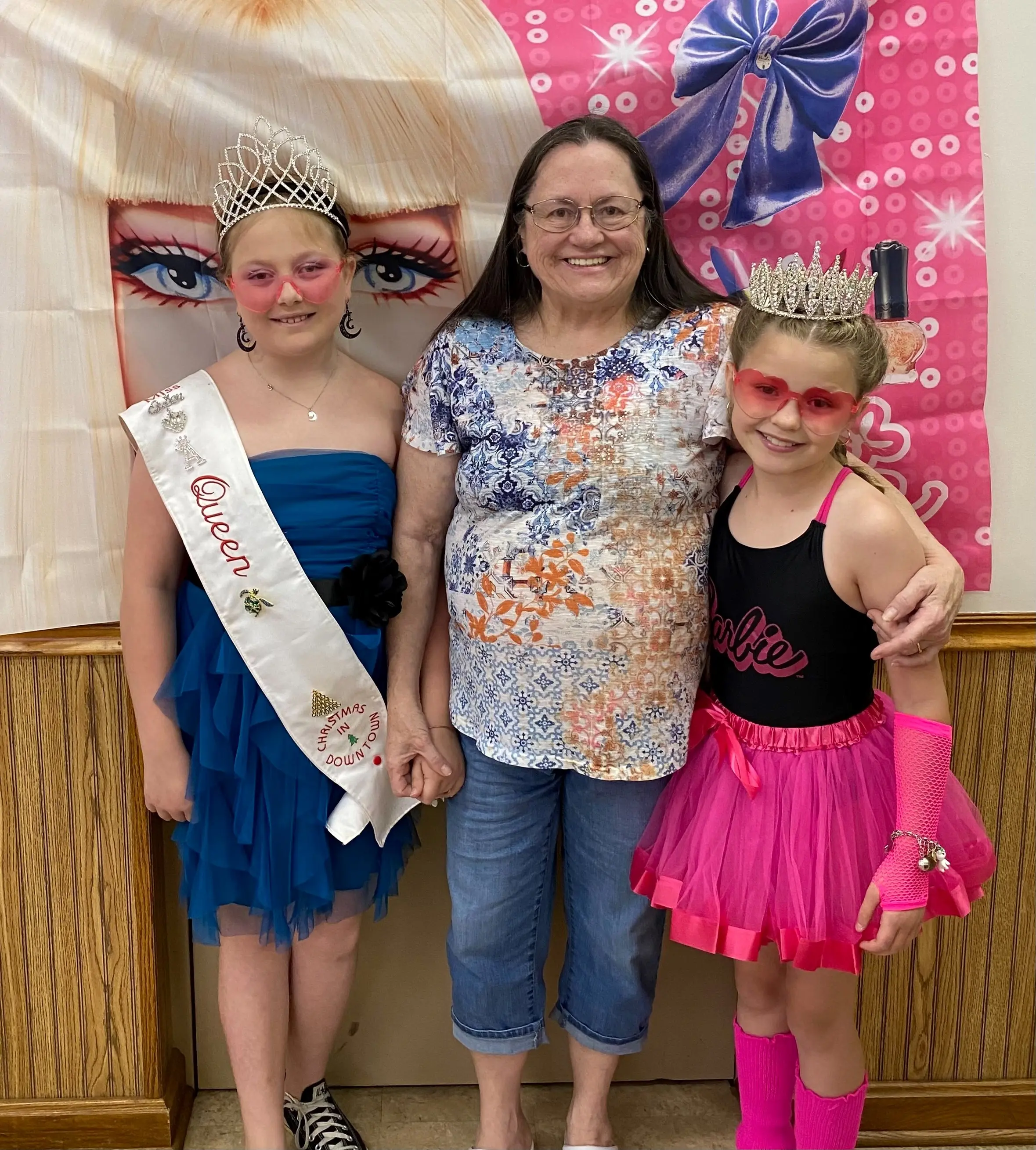 Every time Fawn Caudill has the energy to play with the youngest of her 26 grandchildren or 32 great-grandchildren, she knows Adena Health interventional cardiologist Jarrod Betz, MD, played a major role in her ability to do that.

A little less than a year ago, the 76-year-old McArthur resident and retired nurse of 45 years was told by her family doctor that a heart murmur she had been experiencing was getting worse. An echocardiogram resulted in a diagnosis of aortic stenosis, a narrowing of the aortic valve to the heart affecting blood flow.

Not wanting to drive to Columbus for treatment, she began looking into the cardiologists at Adena Health, but before deciding on one, she began to experience significant dizziness. After three days, one of her daughters convinced her to visit the emergency department, and further testing revealed she was suffering from severe aortic stenosis and had an arterial blockage.

It was then that she met Dr. Betz, who ran several more tests, inserted a stent to clear the blockage and educated her about transcatheter aortic valve replacement (TAVR), a minimally invasive procedure to address the aortic stenosis. His ability to describe TAVR in a way she could understand gave Fawn the confidence she needed to green light the procedure.

"Dr. Betz went into great detail," she said. "He had me watch a video and just kept asking if I had any questions or concerns. He was very thorough with it."

At the time, she was experiencing problems with her pulse dropping significantly and a very poor quality of life, which helped with her decision.

"There are kids here constantly, I even help one of my daughters get hers up for school every morning," Fawn said. "Prior to the procedure, I was so tired and had no energy whatsoever. Then, the dizziness started. I didn't have chest pain, per se, but I had other symptoms, and Dr. Betz picked right up on that."

Having seen a loved one undergo three open heart procedures over the years, she was ready to give TAVR a try.

"I feel that while TAVR may be fairly new, it is a lot better than having your chest cracked open with a traditional open heart surgery," she said. "Recovery is not as severe and recovery time is so much shorter. You really don't even know that you've had it done afterward, you feel so much better with your energy and everything. I think it's a wonderful procedure and would highly recommend it."

Following the procedure performed by Dr. Betz and cardiovascular surgeon Atiq Rehman, MD, Fawn said she was back on her feet in just a few days and back home functioning well.

"I had no complications after the procedure whatsoever, I actually feel he saved my life because my pulse had gotten so low at one point," she added. "Now, nearly a year later, I still feel a lot better, I have more energy, I'm doing great. I think Dr. Betz is a great doctor – he's very caring and he really listens to what you have to say. He also has a really good bedside manner, and you don't always see that."

While Fawn's nursing career was mostly spent in Columbus, as an area resident she recognizes the importance of Adena to the health of the communities it serves. She cited her personal experience with a successful hip replacement procedure and an emergency caesarean section she underwent as reasons why she feels that way, along with what she also has seen working on medical squads during her time in nursing.

"What would these people do if they didn't have that hospital over there and they had a heart attack and couldn't make it to Columbus, even if airlifted?" Fawn asked. "If that hospital wasn't there, there would be a lot of people who didn't make it."

As for herself, she feels very fortunate to have met Dr. Betz when she did and hopes others in situations similar to her own decide to seek him out.

"I've recommended him to several people and I will gladly continue to do so," she said.

For more about Adena Health's heart and vascular services, and its health care providers, visit Adena.org/heart.