Stay Safe While Traveling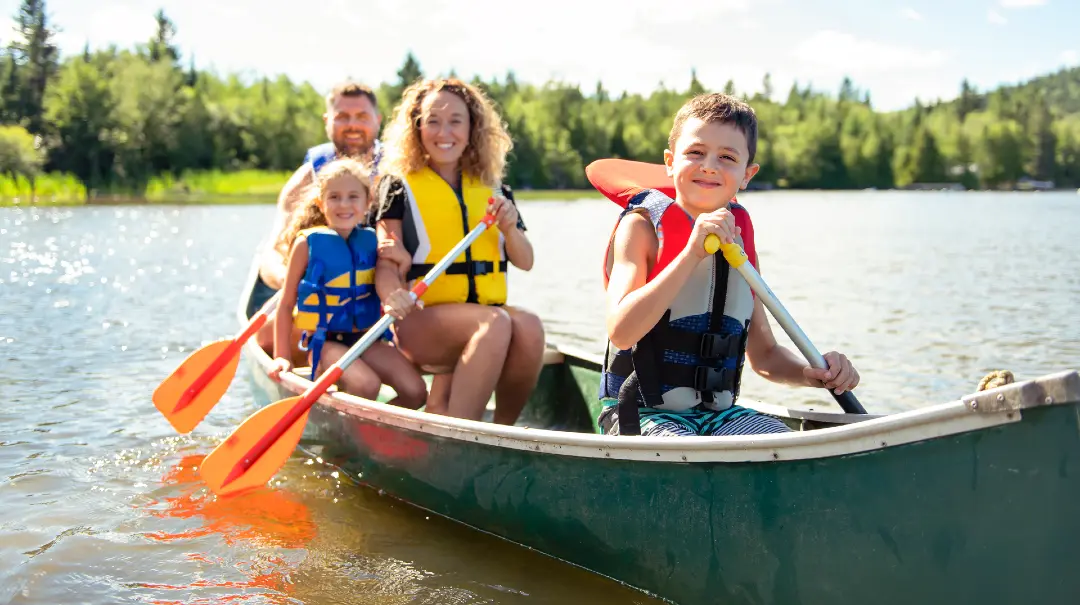 Make it a vacation to remember (for only the good reasons)

It's time for some well-deserved rest and relaxation. And whether you're traveling by land, by sea or by air, you likely have a full agenda of fun to help everyone in your family forget the daily grind and enjoy some time away.

The last thing you need is a health-related issue to make a bummer of your summer.

Vacation brain
There's something about being out of a routine that makes us forget common-sense basics, like hydration, overexertion and sunscreen. Why is that?

"I think it's safe to say that we are all creatures of habit," according to Kari Parker, a Certified Nurse Practitioner at Adena. "Our day-to-day often consists of the same general tasks and activities. It's easy to forget the basics when those routines are broken. But it's important, especially in the summer months when we are most affected by the heat and sunshine, to plan ahead to ensure we remember those basic preventative measures."

Keep the hydration flowing
It's easy to lose track of how much water you're drinking on a regular day, let alone when you're sightseeing or sipping poolside cocktails. Always keep a water bottle handy and get a head start by drinking two full glasses of water when you wake up (or with breakfast).

It's nap time
Travel can be exhausting – especially if you cross a couple of time zones and start your journey with jetlag. That's why it's important to get plenty of sleep. That includes naps. Even if you don't want to spend your free time snoozing, a little extra sleep can go a long way in recharging your batteries.

Stay moving
Sleep is good. But you don't want too much of a good thing. Lying on the beach all day is great, but you'll also feel more rested if you incorporate a little physical activity into your day. Whether it's hitting the hotel gym or exploring the sights on foot, it's easy to add cardio while you're away. Plus, exercise helps your immune system and releases feel-good endorphins.

First aid's first
It's important to travel with the essentials to care for mild illnesses and injuries. Basic items to be sure to have on hand include:

Antibacterial wipes
Hand sanitizer
Instant cold packs
Band-aids and bandages of different sizes
Pain relievers such as Tylenol and Ibuprofen
Aloe vera, antibiotic ointments, sunscreen and calamine lotions
Scissors, tweezers and tape

Too much fun in the sun
You come inside from a long day of fun and the sun and realize you're sunburned. What's the first thing you should do?

"The first thing you should do is to hydrate immediately," Kari says. "The skin is your body's largest organ and can lose a lot of water through sunburned skin. Drinking plenty of water will help to rehydrate and allow your skin to heal. It is also helpful to cool the skin with cool compresses or soaking in a cool bath. Anti-inflammatory medications, such as Ibuprofen, are a good option to help reduce the pain. It's also helpful to apply soothing gels such as aloe vera, which provides soothing relief and a cooling effect while helping to reduce inflammation."

Vaccinations matter (especially now)
As life returns to (somewhat) normal, we're all learning how to travel and vacation in safer ways. That's why it's more important than ever to make sure to get your COVID-19 vaccine and booster shots. And if you're traveling to areas that could involve the risk of tropical diseases, be sure to talk to your doctor or other health care professional well in advance of your trip to receive the right vaccinations.

Watch what you eat (and drink)
One of the many perks of travel is trying new foods and beverages. If you're traveling internationally, here are a few things to keep in mind about local delicacies:

Only eat meat that is thoroughly cooked and served steaming hot.
steer clear of raw vegetables, dairy products sold by small independent vendors and any dairy products that may have been left out in the sun.
Tap water may not be safe to drink, so use bottled water.
It may sound obvious, but ice cubes are made of water – so apply the same rules.
As much as you may want to indulge in every dish and drink during every meal (especially if you're staying at an all-inclusive resort), don't overdo it. Overeating can lead to sluggishness and waste valuable vacation time. Instead, focus on quality over quantity so you can enjoy delicious foods and still have a great time.

Plan ahead if you need care on the go

No one wants to think about breaking a bone or getting the flu while vacationing, but it happens. To make sure you are fully prepared for travel, it's important to check with your insurance provider to see if you have out-of-state (or out-of-country) coverage. Insurance coverage can vary drastically between providers and plans. Even if you have comprehensive coverage, traveling may affect certain copayments or deductions.
It also is a good idea to map out urgent cares and emergency rooms along your route.

"It's beneficial to ask around," Kari says. "It's likely that friends or family have traveled to the same area and may be familiar with health care providers in the area. It is also helpful to Google providers in the area and read reviews. Word of mouth is always a good resource!"

Have fun

First and foremost, vacations are meant to be exciting and relaxing. Enjoy your time away, but think ahead and be prepared so even a minor setback won't ruin your fun.